Sorry for the long title, but this whole book irked the life out of me. I get that Holt is writing Gothic romances, but she always seems to take the worst parts of Mr. Rochester (Jane Eyre) and Heathcliff (Wuthering Heights) and uses that to make the male heroes in these stories. I think Heathcliff was terrible by the way for anyone that is ready to jump at me in the comments. I think due to the last book and this one I am going to pass on Holt for a second even though most of her books are available to borrow at my library right now.
Besides the above mentioned issues I had with the hero, "Shivering Sands" has one of the most nonsensical plots I have read this year. And don't forget, I read "Holly" by Jude Deveraux so that's saying something.
We follow the character of Caroline Verlaine as she goes about investigating (poorly) at Lovat Stacy to find out more about her older sister's Roma's disappearance. Though for most of the book she just blunders along and runs around defending Napier Stacy (sorry getting ahead of myself here.
The book starts off a bit off (at least to me) when we find out that Caroline is a widow. Caroline we find is a bit of an odd duck. She comes from a family of archaeologists, but she has a natural aptitude for the piano. Her family is not very rich, but they manage to send her off to Paris to get lessons. There she falls in love with a self absorbed man who she says repeatedly was a genius (Pietro). Due to Pietro being a genius she is told by a teacher and even by her husband in his actions and words that she is there to merely prop him up and tell him how great he is. He does not want her playing the piano since that would in some way take away from his awesomeness. I was really happy when Pietro died.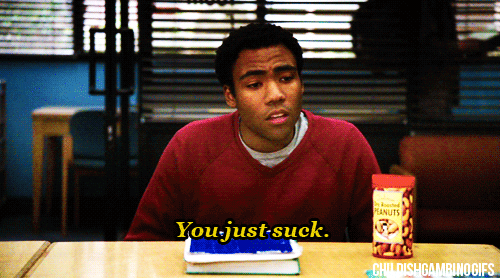 Recovering from Pietro's death then has Caroline going off to see her sister who is near Lovat Stacy looking into some Roman ruins that are nearby. The action does not get going until after we have Caroline finding out about her sister's disappearance. She then through a ridiculous circumstance is given the opportunity to teach the piano at Lovat Stacy for three young women who live there and the nearby vicarage.
Caroline feels something is off at Lovat Stacy after finding about the the estranged son of the Stacy household (Napier) is finally back, ready to marry a ward of the Stacy household, Edith. Even though Caroline is told countless stories about Napier and how he caused his older brother's Beau's death, she feels angry anytime tells her about what a bad guy he is. There interactions are also short and often leave her angry. He has a way about him that is reminiscent of her dead husband's. I honestly didn't get the romance here at all. We eventually get an explanation regarding Napier that I had a hard time believing, it didn't even make sense.
We get additional characters in this one that may be hard to follow. Besides Caroline and Edith, we also get Sylvia, Allegra, and Alice. After a while my brain just started getting overloaded to switching between them and the other characters (like the Stacy housekeeper) and I think Mr. Stacy's sister who was off as well.
The writing was okay, it definitely made me think of books like Jane Eyre. I just wish I cared more about anything that was happening.
The flow was not good in this one though. If you are waiting for anything to happen, just skip to the end (honestly I did to see who was behind things and then went back to reading again) and read the ridiculous explanations that follow.
The setting of Stacy Lovat could have been something with the so-called "Shivering Sands" but I felt blah towards it. I just got down reading "Murder is Easy" and the village of Wychwood under Ashe felt more mysterious and dark.
As I said above, I booed the ending since for me I wish that Holt had her heroine realize that running off with a facsimile of her dead husband maybe wasn't a hot idea.