In a short time I've really become quite devoted to this series. As I've said in my earlier reviews of Kushiel's Avatar's predecessors, these books encapsulate everything that I want in a fantasy series. Balanced on the shoulders of an incomparable heroine, the story is both epic and personal.
With every installment, Carey takes the opportunity to expand the world building out into foreign countries that are recognizably rooted in real-life analogs. So far we'd seen Scotland, Scandanavia, Italy, and now this book gets into Egypt and the Middle East. It's terribly fascinating, and Carey's research-fueled creativity remains impressive.
I've found it difficult to review all of the Kushiel books for a few reasons. I always hate reviewing books I love, because I don't do them justice. I'm also a lazy reviewer who tends to go light on detail and heavy on themes and impressions. I get into trouble that way when I review several books in a series, because, generally, the themes and impressions coming from each book will be pretty similar, and I don't really feel like it's helpful to repeat myself. And, with a book this length, plot summarizing is excruciating, because SO MUCH HAPPENS.
Nonetheless, I'm here, reviewing, so I have to try something. So here we go.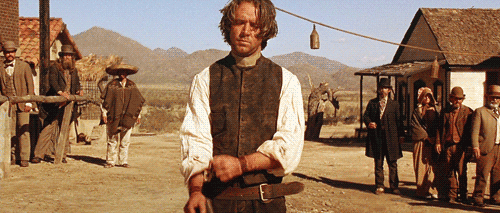 The current state of Phèdre's beloved home country, Terre d'Ange, is peaceful, much thanks to Phèdre. She's jostled out of her idyllic living when she gets a missive from her nemesis and former lover, Melisande, desperately seeking an audience. Long story short, Melisande's son is missing, and Melisande only trusts Phèdre to find him at this point. In exchange, Melisande has information that will assist Phèdre in freeing her best childhood friend, Hyacinthe, from the curse that ensures his exile as the powerful, god-like Master of Straits.
This journey to find Melisande's son takes Phèdre and her loyal consort Joscelin to, alternatively, some very neat places, and some deeply terrible ones. I think it's fair to say that this is the darkest book in the series, and it really pushes the limit of tolerability when it comes to sexual violence. That's saying something, considering that the entire series hinges on Phèdre being selected by the gods as kind of a sacrificial lamb, able to find pleasure in pain, and so shouldering that pain for all of Elua's children, as her people are called. This gift or curse has always resulted in sexual encounters of the decidedly less vanilla variety, but here, despite what transpires being technically consensual for Phèdre, it's deliberately cruel as opposed to just… BDSM.
Phèdre has always grappled with being Kushiel's chosen, but here it reaches a new depth, and she is truly changed by her experience. Phèdre had never been emotionally reserved, but there was always a bit of performance to her, using her observational skills and empathy to read the room and temper her own feelings accordingly. In this book, she felt the most authentic version of herself, and in confronting her innermost demons, she became more outwardly honest as well.
I believe this was a perfect end to her trilogy. Phèdre's maturity, vulnerability, and compassion have developed satisfactorily over the whole series to get her to this point. She has the trust and loyalty of a whole kingdom behind her, but, more importantly, the love of a few key individuals who will keep her rooted and fulfill her more than she thought possible past her days of regular assignations. But I like that it was open-ended, in the sense that it didn't seem like she necessarily has to give up that part of herself — the part touched by Kushiel — to earn her happiness. She's still the only living anguisette in memory, and since I know there are at least 3 more books where she's a somewhat prominent character, her story is clearly not over.