"The world divides between those who can watch television knowing there's an isolated jigsaw fragment lying on the floor and those who can't."
There is a pile of stuff at the bottom of the stairs (which I mean, how can you NOT pick up a book with such an awesome name!? Turns out picking it up was easy. Reading it was the hard part. But I digress). This pile at the bottom of the stairs is not a happy pile, it is a pile left by a husband and two kids and a wife, Mary, who is quite frankly sick of it. She's sick of the pile, and the crumbled tissues and the wet towels and always, always, always cleaning in a pace that it relentless and never ending. But most of all she's sick of her husband, Joel, who does absolutely nothing to help.
So she comes up with the list. For six months she will tally up Joel's transgressions, offset them with his good deeds. If he doesn't prove his worth in six months it's divorce town for the unhappy couple.
And that's it, plotwise. The first part of the book basically just deals with making the list. Mary comes off super unsympathetical and Joel seems kind of like an annoying slob. This bit runs way too long before interesting stuff starts to happen. Then stuff happens, some it very believable and some of it gutpunching. Some of it a bit too cliché. Most of the time it manages to be somewhat funny. All of the time it is just toooooo long.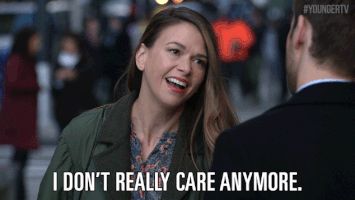 In the end all comes to an inevitable confrontation that I'm not going to spoil. Or well, maybe a little bit (look away!). Basically the last part of the book ties a neat little bow on itself and spends a little too long on the details. They make another list that saves their marriage. List 2.0 is way too hashed out and not very funny. There IS emotional payoff though (I cried, but it seems I've been weeping through the last couple of books, so my tears are basically meaningless at this point). Still making a list of chores is just never quite interesting. There is a reason most fairy tales end with "and they lived happily ever after."