I love me some Christie. She is getting me through some bad times right now. I plan on reading the rest of her backlist and didn't realize until after the fact I grabbed up the Superintendent Battle series (this is number 4) and am reading out of order now. I will correct that later.
"Murder is Easy" confused me a bit since I recall this being a Miss Marple television episode. So when I started reading about Luke Fitzwilliam and there was no sign of Miss Marple anywhere I was not pleased. But the story grabbed me and I found myself rushing to finish it.
Luke is back in England after being a policeman out East. He ends up talking to an elderly woman named Lavinia Pinkerton who proceeds to tell Luke that she is going to Scotland Yard to report someone she thinks is a serial killer in her village. Luke though he doesn't say it to Ms. Pinkerton's face thinks that she may be imagining things. However, the names that Lavina provides him stick in his head, especially a man she said would be the next victim, Dr. John Humbleby. Luke puts the whole thing out of his mind until he reads how Ms. Pinkerton was killed by a hit and run driver. And when he then reads later that Dr. Humbleby is dead as well he decides to dig deeper into Wychwood under Ashe.
Due to a connection that Luke has, he is able to pretend to be a cousin of a woman named Bridget Conway that lives there and is to be married soon to Gordon Whitfield.
I honestly liked how Luke goes about investigating whether a potential killer is on the loose in Whychwood under Ashe. He pretends to be there to investigate some potential witchcraft/death ceremonies that I don't know how in the world anyone bought that. I would have been all:
Luke ends up getting a lot of gossip and feelings and starts to think that Lavina was right that there is something darker going on with one of the residents. Of course Christie throws in some some random I hate you, but I love you story-line between Luke and Bridget and it doesn't quite work because I honestly don't even get why either one of them is attracted to each other.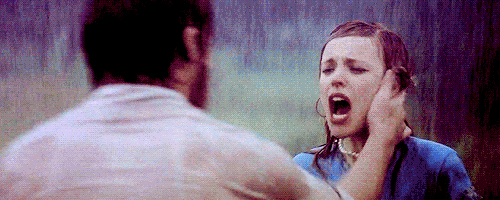 Hmmm, I may go watch the Notebook later. And I tend to loathe all things Nicholas Sparks.
So we have Luke trying to figure out who killed previous residents and also barely able to contain his loathing for Bridget's ridiculous fiancee.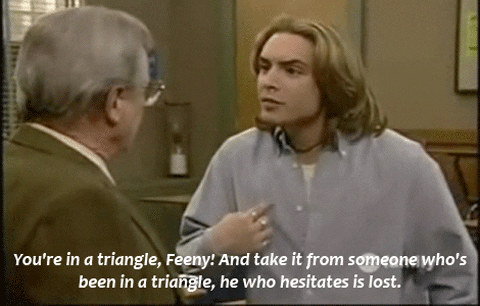 I loved the writing in this book. The atmosphere that Christie evokes in the village is creepy as anything. I maybe turned on more lights while reading this book. I just felt like someone was reading over my shoulder and had a very sharp knife ready to stab me with it.
The flow in the book is a bit off though. I think that's because we have Luke running around and then we go to Bridget for a bit and then back to Luke. And we get a quick appearance by Battle who does nothing really in this book.
The ending and reveal of the villain was creepy and very well done. If I were Luke and Bridget I would have thrown some holy water at the murderer, they were one of the most memorable villains in one of Christie's books for me.