I will have to come back and think of a pithy title for this review some other time. For now, I am just going to go with the title of the book. I honestly don't have much to say about this book besides finding it boring as sin and also very rage inducing at times. I do love my romance reads, but from the beginning I found the whole premise of this book a bit hard to take. It made me think of a grown up Dawson's Creek (and a truly terrible 90210) since most of the people in this book were married, divorced, or had sex with each other at certain times. You do want to say to them all don't you know anyone else? I only talk to a handful of people I knew in high school. My circle of friends from undergrad and grad school is even smaller.

"Good at Games" follows Suzy, Jaz, Fee, Rory, Lucille, Harry, and Leo. There's Jaz's girlfriend Celeste and Suzy and Rory's sister Julia, but this book is overly long so don't expect me to discuss them much.
The main character is supposedly Suzy, but honestly this book shifts perspective so much I just consider her one of many of the characters "Good at Games" follows.
Suzy works with her brother Rory in his real estate business. After Suzy uses the worst excuse ever to get out of a traffic ticket (her husband and her are running to have her impregnated with his sperm which was in a drink cup from a fast food place) Suzy daydreams about the hot cop (Harry). Suzy then runs into Harry at a party (doesn't give him her information) and later on when she and her siblings (Rory and Julia) are getting ready to listen to their mother's will being read. There they find out their mother had an affair and had another child, Suzy's half sister Lucille. While that seems like a lot, it's nothing when you factor in Suzy living next door with her ex husband's first wife, Fee and she is still on friendly terms with her ex husband Jaz. Did you follow all of that?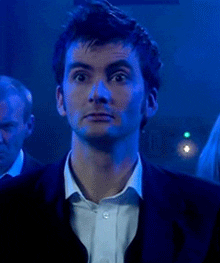 Through a ridiculous set-up Suzy eventually gets to go out on a date with Harry, but though she likes him, she wonders if that is all there is since she apparently thinks that a man who treats you okay is a terrible boyfriend to have. She wants some fire (drama). Enter Leo, Harry's older brother who sets up Suzy and honestly shows that she is not someone that anyone should date. Of course Suzy then starts thinking about Leo cause hey when a guy treats you like dirt he is totally the one. Do not even get me started of the many times Leo accuses Suzy of cheating on Harry and practically spiting whore at her.
I honestly don't even want to get into the other characters. The main premise of the book though is that Suzy finds herself engaged to Harry though she doesn't want to be. And though Harry initially seemed to be the only one who was a decent character except for Fee, he quickly descends into douche-bag territory so you want Suzy to dump him.
The writing is typical Mansell, but honestly this does not have the humor of her other books. Reading about terrible people doing terrible things gets old after a while. A good part of this book could definitely have been cut.
The flow was off too. I think honestly since the book kept jumping around you honestly don't know who is doing what to who or why you should care.
The ending though has a HEA for everyone except for two people who honestly I hoped would be eaten by sharks at this point.