Times are hard for new vampire Merit. Since shapeshifters announced their presence to the world, humans have been rallying against supernaturals, and inside Cadogan House, things between Merit and her Master, Ethan Sullivan, are…tense. Worst of all, a violent vampire attack has left three women missing, and the mayor of Chicago has a simple demand for Merit and Ethan: Get your House in order. Or else.
This is book four in the Chicagoland Vampire series, picking up where the last book left off.  Merit and Ethan had become intimately involved in that book, but Ethan broke it off after feeling he wasn't able to be objective when dealing with her.  He decided to put the job ahead of his feelings for her.  He's her liege, the leader of Cadogen House, and she is Sentinel, a guardian for them.  So she's dealing with her shattered heart, keeping it professional with Ethan as best she can.   It's just difficult to do that when you're working together; even more so when he's hot and sexy and conflicted over his feelings.
Ethan is suffering from his decision as well, and he does seem to be trying to be a better man, er, vampire, for her.  Admittedly, we don't get to know what he's thinking, since the books are told from Merit's viewpoint, but his words and his actions are definitely showing where his heart lies.
"No. I will never be far behind you." He tipped up my chin so that I could do nothing else but look back into his eyes. "Do the things you need to do. Learn to be a vampire, to be a warrior, to be the soldier you are capable of being. But consider the possibility that I made a mistake I regret-and that I'll continue to regret that mistake and try to convince you to give me another chance until the earth stops turning."
The premise of this book is that humans are being terrorized by vampires, mainly at gatherings called Raves.  This was touched on briefly in the last book, and Merit thought the situation was taken care of.  However, things are getting out of hand, and the mayor isn't happy about it to say the least.  If vampires are drugging or otherwise persuading humans to attend these parties for their own nefarious desires, it's up to Ethan and Merit to put a stop to it.  To be honest, the plot dragged on for about two-thirds of the book, and I felt my attention wandering more than once.   Merit has other hunky vampires helping her out, along with Gabriel of the shapeshifters.  She also mends her friendship with Mallory, after their fight in the last book.  I have to say, one thing that Ms Neill does well is write the friendships between the women.  Along with Mallory, there are a couple of other women in Cadogen House that Merit is close to, and they are all strong, intelligent characters.  It picked up again towards the last third, and it turns out that the humans weren't drugged, the vampires were.  Something like ecstasy for paranormals, they were being dealt a drug called 'V' that made them lose control and suck humans dry.
And then, just when you're feeling good about coming to the end of the book, and hoping that things are going to turn around for Merit and Ethan and their romance…Ms Neill does something totally unexpected, something you rarely see in a series like this.  Not to give anything away, but I'm not sure how she is going to fix this one.  I'm not so emotionally invested in this series as some others are, but even so, it made me pause, and go "What the hell did I just read?" and make sure my eyes weren't deceiving me.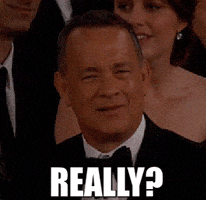 Quite a cliffhanger she's left this on, so I guess I'm going to have to read the next one now, just to find out what happens.