I'm not a huge movie person honestly, but I am a huge Taraji P. Henson person so of course I went and saw Hidden Figures in theatres and freaking loved it. This is not a movie review site, so I won't go into too much detail except to say that it was magical finding out about the histories of these smart-as-fuck women and it was a very entertaining way to spend a couple of hours.
I really recommend seeing the movie and then reading the book. That's generally my preferred order of things, but I'm so glad I saw the movie first. They condensed time and story lines so much that I would have been seriously distracted if I had done things the other way around.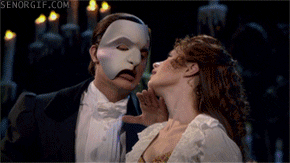 I view the movie as a great, hilarious, and moving introduction to the minorities and women working at NASA. The book is more of an in-depth look at many of the people struggling to make NASA a fair and equal workplace. It spans several decades, starting with the war years when NACA was secretive and tasked with making airplanes safer, better, and faster for the military. The organization was desperate for qualified help and many men were away at war, leaving a gap in the labor force for women to get their collective feet in the door. By the time the war was over, math was a job for women and engineering was men's work. Engineering teams relied heavily on the calculations of these human computers.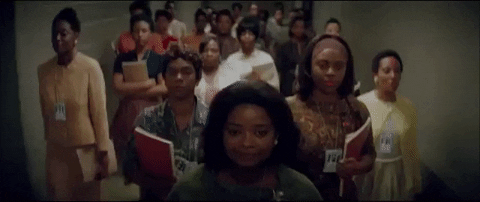 Like the movie, the book is generally centered on the stories of Dorothy Vaughn, Katherine Johnson, and Mary Jackson. However, we meet many other characters along the way who broke barriers and helped others do the same. At times we get to dive into the politics of the day and learn about the personal lives of the human computers.
Hidden Figures is solid, well-written non-fiction. Margot Lee Shetterly did a wonderful job of connection each portion of the book and keeping things interesting without losing me. Listening to sprawling histories on audiobook is a gamble since it's harder to keep track of characters and time frames, but I was able to follow along perfectly.
Highly recommend this one and for younger readers, there's apparently a shorter young adult version of the book!