Oh man. This is going to be a doozy. I am still mad and I finished this up last night. I mean I woke up at one point last night and maybe screeched yelled at the final reveal to this book. I have loved older Koontz books, but his most recent stuff besides the Odd Thomas books hasn't really resonated with me. The only book I recall that I even "liked" was "The City" and even that got on my nerves at times.
I think this book highlights many of the ways that his recent works have not worked for me anymore. There's a dog in this one (a golden retriever…of course), there's an exceptional woman that appears to know everything about everything. She has a man that loves her and of course he is an expert at weaponry (he's a Navy SEAL) though usually in this latest works the woman is also great at weaponry. Koontz gets too lyrical at times instead of just telling the story. He took the unreliable narrator story and cranked it to 100. There is also not much horror in this one really. I miss old school Koontz who actually had horror novels like "Watchers," "Phantoms," and "The Bad Place." This was a not that great thriller/mystery with a let down of an ending.
There are multiple POVs in this one, so just prepare yourself. The main character we follow through most of Ashley Bell though is Bibi Blair. Bibi is an up and coming writer who lives in California. She is happy in her life, engaged to her fiancee Paxton who is off in Afghanistan on a black out mission (I hope you like reading about that by the way) she is waiting until he comes home and they can go off and start their life together. However, Bibi wakes up one day and feels awful. Her hands and legs go numb and she has a nasty taste in her mouth. Willing herself not to panic, she calls her mother who takes her to the hospital and there is eventually delivered life changing news. Apparently Bibi has a cancer so insidious that it will kill her within a year and there's no cure. Bib refuses to allow herself to believe in her doctor's words and says she will beat the cancer. And miraculously she does, however, her recovery leads her down a dark path to some people who have drawn her into a deadly game of trying to protect a young teenage girl named Ashley Bell.
Without getting too spoilery about things, Koontz draws things out way too long. Once part of the plot was revealed to me I was so irritated I didn't know what to do. Koontz also doesn't go back and explain some things that would have been better served after the fact I thought. We get facts about people in the story after the fact that Koontz doesn't set up initially. There was a lot of back and forth about how Paxton doesn't really deserve Bibi (because she is the best thing that has ever walked the Earth) but they all hope he can try to be good enough for her. That Bibi apparently could be a huge best selling author, but chooses not to be, cause reasons. I don't know. Don't look at me for explanation of this stuff.
Most of the characters were not very well thought out at all I thought. The book splits up the action between Bibi and her fiancee Paxton. I have never in my life cared so little about a character in my life. He was dull (hey I read romance books, at least talk about his hot body/abs or something) and reading about his missions, how much he cared about his friends, etc. got old real quick. I thought Koontz was channeling Lee Child for a bit there with a Reacher type character and just started skimming when he showed up in the story.
Bibi's parents were barely in this story which was just odd. I wanted more information about them. We start off with there POVs, and then they fade out of the story, only to appear again. Also they are both surfers so be happy reading as they talk "surfer" and people keep saying things like "she's walking the board."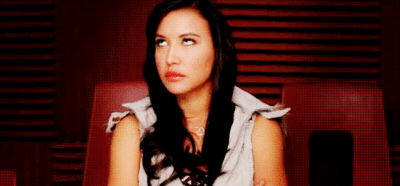 There was so much hippie type speech/dialogue that I wanted to find a puppy and yell in it's face to tell it that it's not cute to get all of the frustration out of my system.
There's another character named Pogo (and no I refuse to get into him much) and he was dismissed earlier in the book, but the reveal about how close he was to Bibi and her family didn't work based on what came before.
We find out about another character named Captain and I said bah to the whole story-line (which drove the plot) from beginning to end. Nothing made sense at all. I had a hard time imagining a scenario where he would be able to do what he did.
The bad people (I am just going to collectively call them that) didn't really work at all. They were way too Scooby-Doo villain for me.
Some of the writing was just awful. A couple of times i just cringed at the try hard.
"Between two of the joists, backlit by a bare dust-coated bulb in a white ceramic socket, a fat spider danced from string to string, plucking from its silken harp a music beyond human hearing."

"The vintage dinette chairs featured chrome-plated steel legs and seats upholstered in black vinyl. Very 1950s. She liked the '50s. The world hadn't gone crazy yet."

"But there's no room at all for free spirits in modern academia, with its speech codes and humorless moralizing. So she makes two lives for herself, or three for all we know, or four, and in the end there's no satisfaction in being multiple Solange St. Croixs instead of one."
Can we please stop with the 1950s being the best of times in America? I am so freaking over it. You can like the clothes, the writing, the American dream and all of that, and you still must acknowledge it was terrible for a good portion of us out there who were not white.
The flow was bad in this one. I think each chapter was about 5-6 pages long. And after a certain point, we follow Bibi on her adventures, and Paxton on his. It was too much to focus on while reading. And since things were being revealed more in Paxton's story, I found myself irritated going back to Bibi's and realizing that she was behind so to speak what was being revealed to readers and other characters in this story.
The ending was a hot joke. I seriously thought the bad guy and the thing that went bump in the night was just a bad joke come to life. I don't think I ever read a Koontz book that thunked the landing so hard since Saint Odd.
There are other books in this series, apparently two novellas. But I am going to pass on them and go about my day.  I just don't want to revisit these characters anytime soon. I did read the reviews though, and the novellas were better received than this novel based on what I can tell. I have said for years that Koontz's short stories are pretty great, look at "Strange Highways" if you want to see some of them. I also loved the novella for "The City" it gave me hope old school Koontz was back.