Please note that I gave this book 3.5 stars and rounded it up to 4 stars here. 
I really enjoyed "Saint Anything" by Sarah Dessen, but not as much as I did "Lock and Key." The biggest issue I really had with this book was the fact that Sydney's mother and father were 100 percent ridiculous. And them not realizing the danger of Ames. I also hated the final scene between Ames and Sydney with Sydney rushing off. It didn't feel real at all.
This book tackles a really big issue right away. Sydney is dealing with years of fallout from her older brother Peyton. Petyon though charismatic, is a huge mess. We find out that he is sent away time and time again due to breaking and entering, drinking, and drugs. Throughout it all Sydney's parents have been supportive. Until the night Peyton goes out, gets drunk and high and hits someone with his car. This leads to Peyton being sent to jail for several months and Sydney and her family trying to pick up the pieces.
Sydney has always done the right thing. However, she is floundering with transferring schools and going to Jackson High School. Due to her parents having money issues because of her brother's constant arrests and fines, Sydney suggests transferring for the good of the family. Seriously though, Sydney is a touch too martyrish for me at times.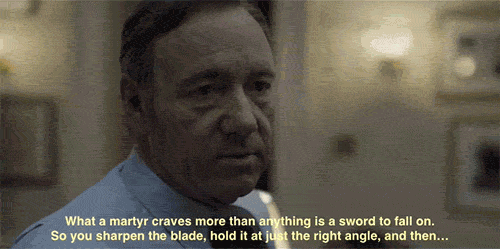 After transferring to Jackson, Sydney goes to a pizza place after school and meets the Chatham family. Pretty soon she finds that she has friends for lives in Layla and Mac (brother and sister) and there friends Eric and Irv. Though Sydney has old friends from her school (Jenn and someone I am forgetting) they were pretty much non-entities throughout the book. Besides one scene where Sydney goes and deal with their mess, I was not feeling old school friends that much.
I honestly didn't feel the romance between Sydney and Mac. I thought they really worked out well as friends. I would have loved it if Dessen had them be best friends just like Sydney is with Layla.
I have to say, that for me, my favorite character was the secondary character in this one, Layla. We eventually see how Sydney re-meets Layla and comes to become part of her inner group at Jackson High School. Layla and her chaotic family were so bigger than life, it may have been better to flip this and make her the main character. I mean Layla in five seconds gets what is going on with Ames and Sydney's parents are totally oblivious.
The parents in this one were infuriating. I don't know why, but I kept thinking of Brock Turner's parents, and their total 100 percent backing of their son and blaming everyone else for what he did. So to read a book where Sydney's dad was checked out, and her mom was so insistent about being there every step of the way for her son without acknowledging what he did. At least Dessen redeems the character of Peyton by having him having a dang clue about what he did and why it was so awful. I can't even give the parents kudos for finally clicking onto what a creep Ames was, guess what, don't move people into your house when you don't really know them. I know Ames was a fictional character, but my stranger danger alert was going off in every scene he was in.
The dialogue felt off at times. We have a lot of Sydney "inner dialogue". I really wanted and needed her to speak up more. Her anger at her parents when she gets grounded (she invites people over after they say no and gets caught having a sip of vodka) was hilarious to me. Um no dear, you don't get to be outraged when you are drinking underage and have people in a house you don't pay the mortgage on.
I was ready to shake Sydney, and this is where the martyrdom needed to die.
The book's flow was off while I was reading this. I think it's because it wanted to cram too much in it, and honestly there was a lot in it. Between Peyton's jail time, Sydney's transfer, we also have the Chathams dealing with the matriarch of the family dealing with MS, Layla's dating woes, and oh yeah Ames and his totally not subtle I am going to try to do something evil self.
The setting in this one was once again Lakeview. The town didn't feel set up as well as it did in "Lock and Key." I don't know why that is, but maybe the flow had something to do with it.
The ending was a bit too much everything is awesome for me. We do have Sydney taking a step to go and have closure on something that has been worrying her this whole book. But man oh man, I found the whole thing inappropriate. Send a letter first, and then see about it. Showing up on someone's door didn't feel right to me at all.