Damn.
Look, we all love reading. And it's probably also true that most of us want to, at some point, write a book, right? That's not just me? Well, this book covers a lot of ground the ground that I had cleared for a book I've been playing around with. And though I'll probably never write a book,  that's still disheartening.
So this disappointment kind of hovers over this entire review, like a black cloud of self-doubt and broken dreams.
Also, I approached this book with some trepidation. Having read (and been traumatized by) The Handmaid's Tale, it was with more than a little reticence that I opened another book by Margaret Atwood. She's an undoubtedly great writer, but that book, you guys. It was so hard to sit through….
So The Heart Goes Last had a lot to overcome.
And…..I have absolutely no idea whether or not it succeeded. Because, after everything is said and done, I have no idea what the point of this book is. Don't fall in love with anyone, ever, for any reason? The world is a cold and dark place that doesn't care about us? You might be a special snowflake, but you live in the warmest pit of hell and will soon be a lifeless puddle of drool? I don't know, you guys. I just don't know.
So at first I was all: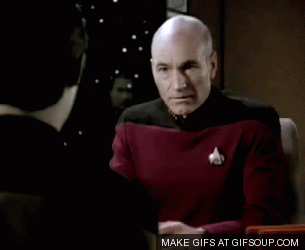 And then I was all:
Which currently leaves me feeling a little:
Taken by itself, without context or reflection, I think this is a good book. It's well written, and the characters are….relatable and likable certainly don't apply. Recognizable as actual people? Okay. I can mostly get on board with that. And while I hesitate to call this traumatizing like The Handmaid's Tale (so, victory?), it's still fairly unsavory. I should probably back up and explain what this is about.
The Heart Goes Last takes place in some nebulous near-future where the economy has collapsed, leaving Charmaine and Stan, a married couple, homeless and destitute. Their sole possession is the car in which they live. Unsurprising, given their circumstances, their relationship is fairly strained. Stan is fairly repressed, I think, and Charmaine is…well, Charmaine is naive and somewhat childish with sociopathic tendencies. She reminded me of Amy Dunne from Gone Girl, and that is not a compliment.
Anyway. Stan and Charmaine end up joining a type of commune that allows them the freedom and comfort of a tranquil suburban life, for a month, until they switch places with their "alternates" and live in separate wings of a prison while their alternates take their place in suburbia. It's a fascinating dichotomy, and it serves as a perfect metaphor for the constrained sexuality of the characters that is so central to this book. Stan is constrained by the sexual relationship he wants to have with his wife compared to the one she actually gives him. Charmaine is very prim and Doris Day about everything.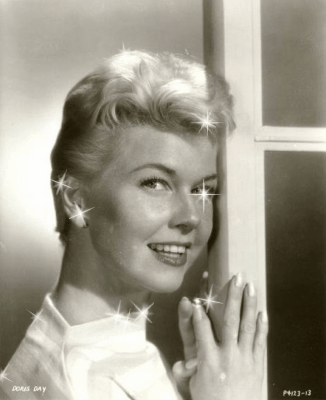 By that, I mean the wholesome and clean image and the Christian Science and four failed marriages.
(That isn't meant as a slight against Doris Day; I'm just saying that she's always represented, to me, the false reality cultivated by celebrities.)
Anyway, Charmaine is very…..susceptible to the whims of fate. Or chance. Or the will of others.
Inside the commune….things get dark. I don't want to go too deeply into why, but suffice to say that I think Margaret Atwood can tap into some truly bleak realities when she wants to. Realities I'm disinclined to spend much time in.
"Hey, ingres77, want to read the new Margaret Atwood?"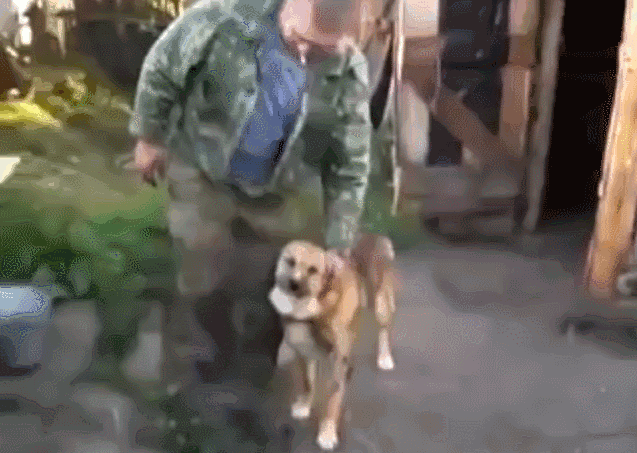 But she's such a good writer. This is why I'm torn.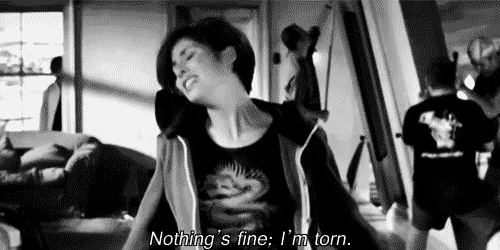 So, to recap, I don't know what the point of this novel is, but Margaret Atwood is stone-cold awesome. And has a dark imagination. So, 3.5 stars?
---
This has been reviewed 3 times, with an average rating of 3.33 stars.