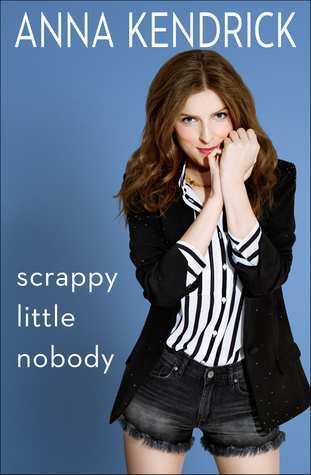 I remember seeing Anna Kendrick in the first Twilight movie, and loving her. She was such a fun, bright spot in a really terrible movie. Then I saw her in Up in the Air, and thought, this one will be a star. Since then, I mainly associate her with Pitch Perfect, and her amazing Twitter account. This book is basically an expanded version of her Twitter — awkward stories that will make you cringe and crack up.
"I lost a Tony award to Broadway legend Audra McDonald when I was twelve so I've been a bitter bitch since before my first period."
Kendrick has been acting for a long time, starting in theater as a kid. She spends a lot of the book talking about her career, and the rest focuses on her personal life. She tends towards awkward and neurotic, so I feel like we would totally be BFFs. She dispenses advice, tells horror stories and made me laugh over and over. It's a very funny book, and made me like her even more than I already did.