It's weird, writing this review. Not because I'm struggling to put into words the thoughts and feelings I have about this book, but because I never thought I'd be here. I'd never thought I'd have to be here, reviewing Twilight. I never thought I'd be in a place where I've read Twilight.
But I am, and it's all Rainbow Rowell's fault.
To recap: I first read Landline and, like all rational humans, absolutely loved it. Before I even digested the majesty of Rowell's word soup, I dived into Fangirl. I, of course, loved that one, too. Not wanting to gobble up all the Rowell-goodness too quickly, I forced myself to be patient and read other things. Things were moving too fast, and I needed time.
So I tried Middlesex by Jeffrey Eugenides. Sphere by Michael Crichton, The Day of the Jackal by Frederick Forsyth, Darkfall by Dean Koontz, and The Time Traveller's Wife by Audrey Niffenegger, but they couldn't hold my interest more than a few pages. I'm sputtering through Patriot Games by Tom Clancy and was able to finish How to Train Your Dragon by Cressida Cowell. I am adrift in a desolate wasteland of uninteresting books, and my life raft is the knowledge that Rainbow Rowell has written books I've yet to devour.
I just needed something – anything – to get me reading. Something easy. Maybe even something that could aggravate me. So long as I felt anything but the longing for the characters Rowell creates, I figured I would be able to keep my engine going.
Do I sound obsessed? Is this unhealthy? Well, my options came down to Twilight or Fifty Shades of Grey, so I'm hopefully still making sound decisions.
I'm not going to pretend that I came into this blind, or that I had any hope of being objective and possibly even liking this book. I begrudgingly watched the movie six or seven years ago and absolutely hated it. The acting was terrible….


…the story was generic….


…the romance was unsettling…


…the Vampire baseball was one of the worst atrocities ever committed to film….

I did not like that movie, is my point. And I've heard few good things about the books.
But, look, we kind of have to applaud Stephenie Meyer for what she did, right? I mean, she was essentially a housewife writing for herself who was talked into submitting her book to a literary agent. She now allegedly has a net worth north of a $100 million because of these books. That's incredible. And, sure, much of the craze surrounding them is due to the vacuum left by the infinitely and objectively superior Harry Potter series, but tapping into a market and finding the pulse of a generation is still an amazing thing, right? I mean, none of us admit to liking Creed or Nickelback or Michael Bay or The Big Bang Theory, but they've all massively popular at one time or another. And while I may not find the work laudable, or even tolerable, people like it. And that's….ultimately the point of a lot of stories.
So, I knew I wasn't going to like this book. But it's not like I'm exactly the demographic, either. Not because I'm not a 13 year old girl, but because I like good things, and the demographic for this book is people who don't like good things. It's just coincidental that 13 year old girls generally like a lot of not good things, as well. But I gave it a shot. I tried to read this with the mindset that there might be something worthwhile, something redemptive or uplifting or entertaining. Something….not as bad as I feared.
And…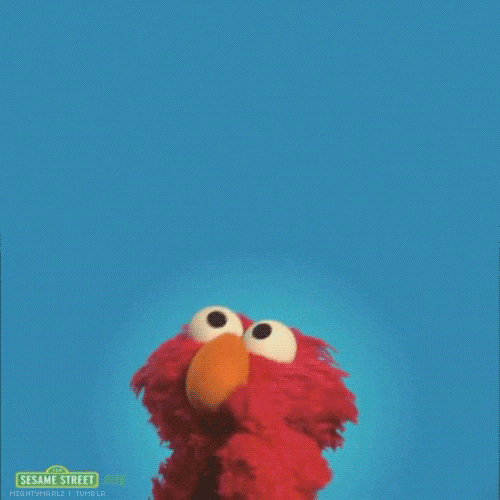 I've got nothing.
Look, I'm trying to be fair, here. It would be easy for me to write a thousand words of contempt, to massage my ire and give voice to my rage. But I shouldn't take the easy way out. More vitriol has been spewed about this book than perhaps any other over the last 15 years, and I couldn't add anything to that conversation. Yes, it's terrible. Yes, the romance is not only antiquated and unsettling, but is a straight depiction of an emotionally abusive relationship. Yes, Bella is both naive and stupid. Yes, the characters are flat and generic. Yes, Edward is ludicrously perfect and infallible (despite being a controlling asshat). Yes, Meyer seemed like she wrote the book with a thesaurus within reach. But….there has to be something, here. Right?
Early on, I thought I found the trick. I thought I could just read this as an indictment of juvenile love. Bella is a teenager, and she is obviously grossly ill-prepared for the relationship she falls into. Edward is a hundred year old predator – not of the vampiric kind, but of the Rohypnol-in-the-drink kind. He belittles her throughout the book, dismisses her thoughts and feelings, discourages her attention throughout the book while simultaneously intoxicating her with his supernatural hocus pocus, and he routinely intimidates and overwhelms her. He's an asshole who plays with her emotions, and she's too blinded by how pretty he is to see him for the monster he clearly is.
Meanwhile, the few friends she picks up are generally kept in the dark about her relationship, and when they start to get clued in to what's going on, many of them are uneasy about Edward's hold over her. She's too blinded by her doe-eyed infatuation to heed their warnings, however. (Of course, this is written off by Meyer as jealousy on the part of Bella's friends, and superstitious distrust on the part of Jacob and his father.)
In that light, this could be a fairly dark, though poorly written, tale of teenage naivete exploited by an ancient child predator. But that's clearly not what Meyer was going for. Though, I don't think I'd want to read that book, either, to be honest.
I really have no coherent end for this review. But these are some of the words Stephenie Meyer uses to describe Edward: hard, cold, rigid, stern, demanding, angry, dangerous, jealous, mocking, scornful, disgusted, intimidating, threatening, right, morose, smirking, disapproving, annoyed…
That's our perfectly beautiful Greek God of a love interest.
I really don't want to personally attack Stephenie Meyer, but this is all I could of think of while reading this book: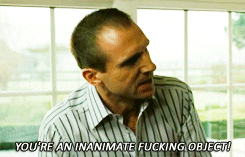 That doesn't even make sense, but that sums up my feelings for this book.
---
Only reviewed once for CBR, that I could find. It was given 2 stars by funnyfacecat all the way back in December 2012, for CBR4.