2.5 stars
There is no way that this isn't going to sound like splitting hairs given the genre, but The Chocolate Rose is a very, very hearts and flowers romance novella that is… too romantic? Everything is expressed so very ardently, and I totally get the appeal, but it's not for me. This book is very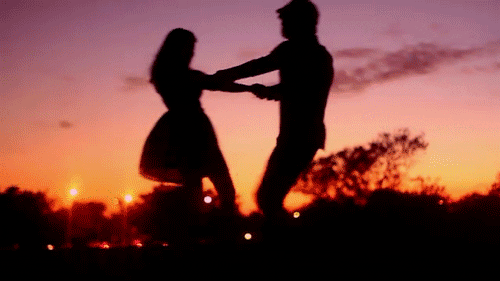 But I'm more here for
So, like, witticisms and sarcasm.
The level of romantic proclamations on display go a long way to mask the fact that, for me, there wasn't all that much of a believable connection between Gabriel and Jolie. If this were a more erotically-focused novella, that wouldn't be a problem, but the love scenes are few and downplayed, leaving us with a series of awkward, fairly superficial interactions. A lot of times, they don't even seem to be in the same conversation. More than once, I stopped reading to ask the hero, "How did you get THAT from that?"
More and more, I find hero POVs to be a dangerous game. It's easy enough to identify books where I know the hero wouldn't be my type, but there are so many where everything was going swimmingly until I start reading his perspective.
The Chocolate Rose's Gabriel isn't even a bad guy, but Florand has written him to have an "artistic temperament" and be bad at reading people and situations. I believe this is meant to be charming, in a heart-on-his-sleeve-but-misunderstood kind of way, but to me it just reads like Gabriel is always overreacting to the nonsensical conclusions he has jumped to. The tone of the book is written with a lack of seriousness, so I feel bad taking it so seriously, but it's not cute to me that a guy in the midst of quite the histrionic inner monologue calls a woman "irrational" for trying to put their professional relationship ahead of their (nonexistent) sexual one, since there are lawsuits and binding contracts hanging over them. Again, I am 100% sure his dopey confusion is meant to be tongue-in-cheek from the author's perspective, but it reads like Poe's Law in action and I am tired of exposure to this brand of male tears either in truth or in fiction. Had I been reading it just from Jolie's perspective, his constant tangents re: their sexual tension could have been, at worst, mildly irritating, because it would be colored by how she feels about it. It's only Gabriel's unwillingness or inability to grasp her pretty simple request, from his own perspective, that ruins the dynamic for me.
Here is a perfectly innocuous dialog. Gabriel is demonstrating a simple-ish recipe of his to include in Jolie's French cookbook for amateur home cooks.
"Meanwhile," Gabriel said, "start the milk infusing with vanilla, and start the caramel." He had two pans on burners, one with a vanilla bean floating in milk, the other with sugar over heat, before he even finished the sentence. "Keep an eye on those while you're making the heads and the bodies."

Jo grinned, filling a pastry bag with the choux dough. "I don't think having an amateur chef do anything else while trying to make caramel besides watch the pan like a hawk would be a good idea."

Gabriel looked around them blankly. "You aren't doing anything else. I mean— just squeezing dough onto baking sheets. Can't you watch a pan at the same time?"

Jo laughed. "You have to slow down. No one else moves as fast as you."

He frowned. Then he frowned harder. "What is that supposed to mean? Are you talking about— damn it, I don't know how!"

"Watch." Jolie caught his wrist. He stilled. "Just— watch me. I'm an amateur. Tell me what to do, tell me all your tricks and tips to make my technique better, but let me do it. Everything you see, every time you think, oh, if she only knew how to do this, or, this is what she needs to know, tell me, and I'll take notes and filter out the most feasible tips for readers."

He blinked at last at the word readers. "Putain, Jolie, you should have warned me right at the beginning that you weren't talking about sex for once. My brain nearly split. I can imagine quite a lot of impossible things, but you letting me give you tips to improve your sex technique is just not one of them."
Did you see the sex anywhere in that conversation that was obviously about cooking? I didn't, except when I went back and squinted at the part where she talks about her "technique." But, hello, context! And trust me when I say, in general, that Jolie does not talk about sex enough to justify the "for once" comment. She doesn't deny her attraction to Gabriel, but 98% of conversations she initiates are not about sex until Gabriel makes them that way. And that's what makes him, and by extension, many of their interactions, so awkward for me: it could be charmingly weird, or weirdly charming, for him to be so unremittingly attracted to her and wanting to winkingly remind her of it, but being in his head, he's actually confused by how Jolie is capable of functioning on another level than lust. "She like me, why no bone?" – Shorter Gabirel.
The Chocolate Rose wasn't all bad, but it just didn't do anything for me. I liked the Top Chef theme, but otherwise I found it to be one of the more head-scratching romances I've read.