Sigh. We were all set to have a guest reviewer for this installment, but she went on vacation and we couldn't hold back the snark any longer….
Patty: Mother Mary… Not even a page in and already the prologue has a menu that lists ram testicles and a whole passage on Viking fat-shaming. Are we going to use Viking names for this or our vampire names, Khatie and Phatty? Because mine applies either way.
Katie: I don't know what it was about the cover and title of this book, but it immediately made me think of the chorus to the song Naughty Girls Need Love Too by Samantha Foxx.
Patty: KATIE! There are seven Viking brothers. Remember what happened the last time we had seven brothers? WATERSNAKES AND DIARRHEA.
Katie:Shut your mouth, Phatty!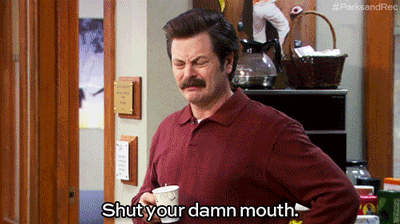 Katie: Vampire Angels, or vangels, are assigned to fight ISIS. By the Archangel Michael. Who doesn't like Vikings. Lucipires are demon vampires and the minions of Lucifer, the probable root cause of ISIS. Lucipires? (A.k.a Lucies) What. The. Frak. This sounds like Lucy from Charlie Brown as a vampire. "I'll yank the football and then suck your blood, Charlie." Can't you just hear it in thick, bad Dracula accent? Talk about throwing shit on a page to see what sticks.
Patty: I just realized I have been pronouncing Vangels incorrectly. In my head, it rhymes with "bangles" not "angels"; but really, it rhymes with stupid.
Katie: Wait. Bangles. As in…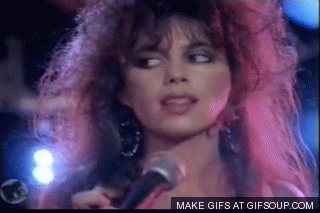 Patty: (ignoring Katie, and rightfully so) OK. Imagine you got piss drunk, smoked a carton of cigarettes and in a single sitting binge-watched an entire season of Outlander, Vikings, Two and a Half Men, and Gravity Falls. You pass out. When you come to, someone asks you what you did last night. This book is what you did.
The Good
Katie: The author illustrates that body image issues are equal opportunity and not limited to anorexic girls in a pretty convincing manner. That was a refreshing change.  Some of the descriptions of food prepared sounded wonderful.
The Bad
Patty: This book reads like a stoner with ADHD.
Inner monologue, random thoughts voiced, backstory, inside jokes, exposition, repeat exposition, SQUIRREL!
Also, this Cnut dude has been around for a thousand years and still inadvertently injects everyday speech with archaic words? I call bullshit. Five minutes on the phone with Katie and or with my friend Laine from Alabama and I lose all ending g's and long vowels, daggum it. Srsly.
Katie: …but after a lifetime love of Jane Austen's works, I often use verbiage that is no longer in common use. AND MY ACCENT IS NOT THAT STRONG. To hear you tell it, I'm Foghorn Leghorn. Humph. Also, the Cnut thing is just damn distracting. Even though I know what it is, I keep saying the obvious in my head as I read.
The Argument
Patty: None. Nada. We could not find a single thing to disagree about or any worthwhile opposing point of view to pretend to argue about.
Conclusion
Katie: The ending was kinda abrupt. I suspect it meant more to people who have read the previous six (SIX!) installments.
Look, this was not the worst book I've ever read. That honor still belongs to Grey, the fifty shades re-telling. It's better than shark shifters, or the above mentioned water snakes. It's just kind of all over the place and some of the jokes are in poor taste. (There's even a joke made about the Holocaust, which was so jarring I had to quit reading for awhile.)
Patty: And for all the purported threat and need to battle ISIS, there was zero plot line involving anything to do with either, except for some battle that happened off-page at a Wyoming dude ranch/ISIS terrorist recruitment facility. (*Note to self: read the small print on any and all vacation resort pamphlets)