You guys. This book had everything:
Historical facts and stories spanning hundreds of years
Weird facts about well-known (and not-so-much) historical figures
Humor (for serious, some serious laughs)
Unbiased commentary on what shitty people certain historical figures were (coughcoughNORMALMAILERcough)
Some real feels, for reals (Oscar Wilde SAD FACE)
I also enjoyed that it was basically a history lesson wrapped in gossip, which was AWESOME.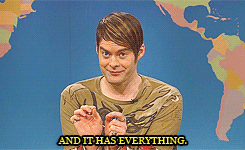 It Ended Badly is a quick, interesting read, full of bizarre stories about some historical figures you may know, and some you may not. When I picked up this book based on someone's recommendation (I'M SORRY I CAN'T REMEMBER WHO I NEED TO START KEEPING A SPREADSHEET), I had absolutely no idea what it was about, I only knew that I liked the title and I liked the cover. (I know we have that whole "don't judge a book by its cover" thing but I think we can all agree that for some reason that saying doesn't really apply to books, yeah? OK, good.)
Anyway, I sort of thought this book was going to be about the author's own personal horrible breakup stories, and saying they were the worst breakups in history was just one of those over exaggerations that people use when they're in the throes of despair (you know, like after a breakup). Imagine my utter DELIGHT (seriously, just imagine it) when I discovered Jennifer Wright was going to instead talk some serious shit about some super shitty people from the past. I WAS SO EXCITED.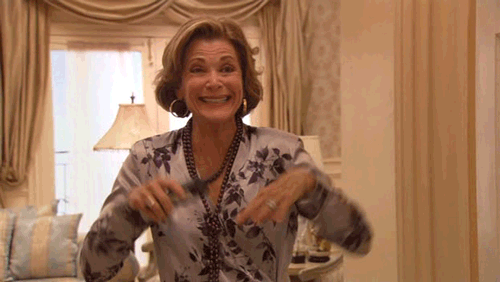 I wish I'd written down some of my favorite facts from this book because there were A LOT but I didn't think of it until just now and, as of right now, I don't know how to time travel. Maybe Future!Me knows how, but so far, she's not sharing that information with Present!Me because SHE'S RUDE. Anyway, here are some things that I learned from this book:
Nero was fucking insane, which I knew, but like even more whackadoo crazy than I thought. I don't want to spoiler too much but he killed his wife in a horrific fashion and then made a slave who sort of looked like her BECOME her basically? A male slave. So. Yeah.
Lord Byron was in this, of course, but was not the one behaving badly in terms of the breakup? Or at least he looked better by comparison…sort of? Honestly, I would read an entire book about his exploits with Catherine Lamb, does that exist?
Timothy Dexter, who I had never heard of, was delightfully crazy in a way that sort of reminds me of Trump but Timothy Dexter doesn't make me want to vomit out of my eyeballs so I guess it's not the same at all. For instance, he wrote an autobiography where he didn't use any punctuation, and when someone pointed it out, he included just a full page of punctuation in the second printing. Like, all the punctuation, so people could pick and choose what they needed and put it in themselves. SO UNINTENTIONALLY HILARIOUS, it's just the best.
Eleanor of Aquitaine was BADASS.
The parts about Debbie Reynolds and Elizabeth Taylor's friendship legit made me tear up.
ICE CASTLE. Seriously, just read this.
If you at all enjoy reading anything about history or horrible breakups or just historical figures behaving badly, all written like you were gossiping with a friend, this book is perfect for you. Pick it up!