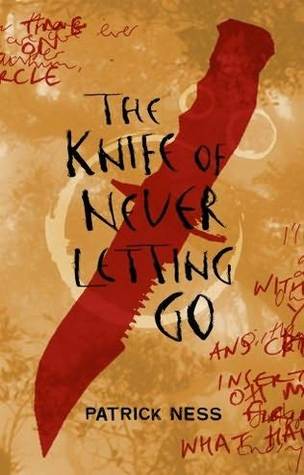 I've heard a lot about the Chaos Walking series, a dystopian fantasy set on another planet, but never got around to reading it. Audible recently had all 3 books for $4 each, plus a short story as a free download, so I got the whole series on audio (how could I resist?).
"The Noise is a man unfiltered, and without a filter, a man is just chaos walking."
12 (almost 13!) year old Todd Hewitt lives in Prentisstown, on New World. When he was just a baby, a disease was let loose that killed all the women, and left the men with The Noise — the ability to constantly hear what everyone else is thinking (animals included). It's even less fun than it sounds. When we first meet Todd, he's searching for apples in the swamp, but he runs across something else instead — a gap in the Noise, a space of total quiet. He goes home to tell his foster parents, and they quickly rush him out of the house. They tell Todd that he has to flee Prentisstown, that his life is now in danger. Armed with little beyond a knife and his mother's journal, Todd and his loyal dog Manchee escape Prentisstown just as the authorities show up at his farm. Back in the swamp, he teams up with the source of the quiet — Viola. Together, they struggle to survive while on the run.
I loved this book. The story never stops moving — Ness tells it in present tense, which just adds to the rushed feeling of it — and it ends on a cliffhanger that had me immediately starting book two (to be reviewed next year, I guess!). Warning to the dog lovers out there — Manchee does die, and while he dies bravely, he does not die easily. That part sucked. But the rest of the book rocked and I can't wait to find out what happens next.