Animals Talking In All Caps is just the kind of wonderfully ridiculous book that you wouldn't spend money on unless you have a really kooky friend/relative that you know would get a total kick out of it.  And EVERYBODY has one of those, so it's fortunate that this book is around.  I mean, seriously: you have a friend/relative who needs this book.  Trust me.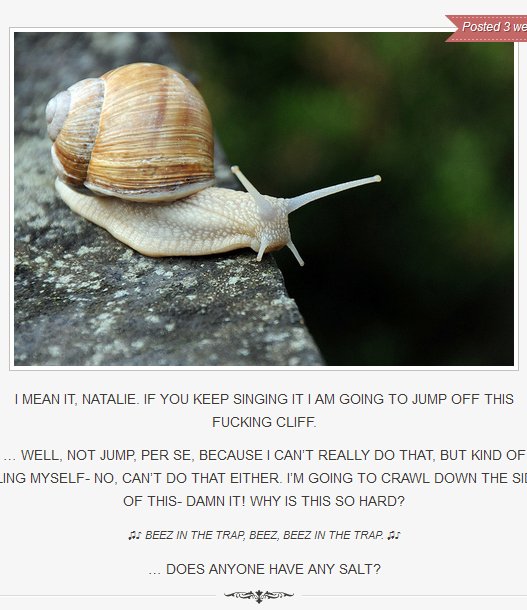 Natalie better shut her mouth, I think.
Where else can you see tigers waxing philosophical about Coldplay or geese playing at being punks? (Aside from the Tumblr, that is, which I also recommend you check out, should you like a little preview.)   There's also a lot of random America's Next Top Model jokes and a pug who's so drunk that "friendship" and "French Dip" sound exactly the same.  It's quality nonsense, is all I'm saying:

This post is brought to you by my nephew's 19th birthday present. Which he will howl over and send me inappropriate messages about while he is reading it, and I will send him a link to the Tumblr. You're all welcome (those links are to two different posts, btw, in case you enjoyed the first one).