I agree with all the mixed reviews I've read so far. This one has some fun stuff, but also some aggravating stuff, and not nearly enough comeuppance.
The good:
The true crime lovers banding together to start their own offshoot book club after the overly persnickity neighborhood book club is awful.
Patricia realizing the way the world works and initially doing what she can to make things right (Mrs. Greene and the missing children from the "wrong side of the tracks").
The 'rich white privileged guy' as the unseen menace – true to life, but maddening!
The plan to take down the bad guy.
The bad:
The husbands being totally dismissive because housewives couldn't possibly be right about their golfing buddy. UGH.
Patricia giving up too easy – that cut to "Three Years Later" was a shock.
Excellent comeuppance for the vampire villain, but not nearly enough for the aforementioned husbands.
They could not have succeeded without Mrs. Greene, and then she just disappears. Did she even get a thank you?
It felt like a good idea at its core (especially considering the acknowledgements where he talks about his mom), with the housewife being the one to realize what's happening and the book club banding together to help her, but it didn't all gel quite right. Maybe I was expecting too much of a fairy tale – I wanted good to triumph and evil to be vanquished, but it felt a little too close to real life. Not everyone will believe you, you can't save everyone, there will be lasting trauma and repercussions, and dismembering a dude is gross and messy. I don't read for reality, darn it! I want the Wayne's World Mega-Happy Ending!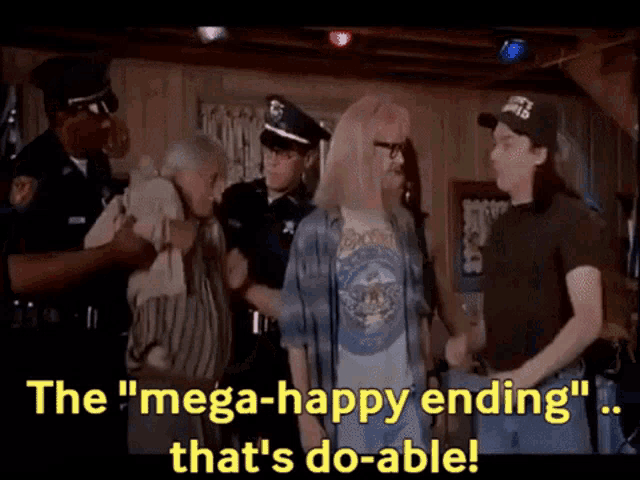 Speaking of endings, I did enjoy the history of true crime 'extra' in the  back of the book. Learned some stuff!