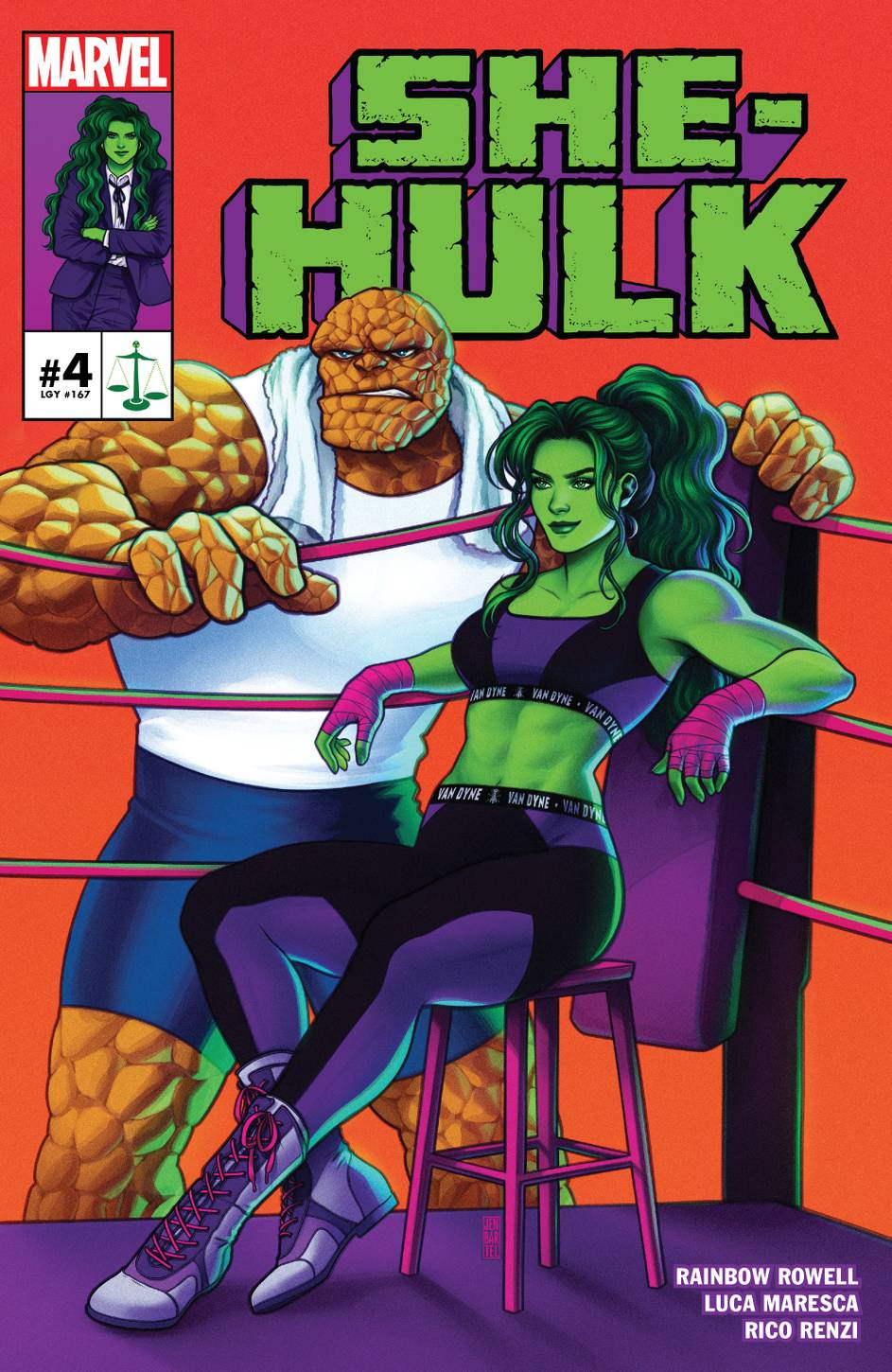 Having reached issue #4, I guess I expected a little more from Rainbow Rowell's She-Hulk. We have the narrative through line of Jonathan Hart and Jen Walters trying to figure out what brings him back, sure, but everything else has felt like fluff and filler thus far. Maybe I'm being too harsh, since I'm not used to following a comic issue by issue, instead tending to read them volume by volume, but I just keep waiting for something else to latch onto outside of that main mystery that is being worked through in a painstakingly slow fashion.
It's not that the little tangents Rowell goes on aren't enjoyable. Rowell, as always, writes fun dialogue and characters. My problem is that I don't want to be filling up completely on junk food, if you'll excuse the metaphor. I want to get down in the muck with these characters and learn about them, yet I feel like I've learned more about Jonathan Hart, Jack of Harts, than I have about our title character, Jen Walters, She-Hulk.
I want more strong character work, which is something Rowell is known for, and which she is giving us in spades with Hart, and instead I'm getting cameos from other super friends and fight clubs and various other distractions that prevent me from even getting that bit of character work that I was enjoying. Who knows, maybe all of these "tangents" will turn out to be something more in the future and make me look like a fool. For now, though, I'm leaving each issue of She-Hulk feeling mildly entertained, yet also sorta empty.