I don't have the time or energy to write as much or as deeply as I would like to about this strange, 100+ year old book, so I'm just going to settle with posting some brief thoughts below. Somehow I managed to make it out of years and years of schooling, with two English degrees, without reading this book. Which is right up my alley! All that discussion of monsters and things that are taboo swathed in metaphor. I love that shit. When I first finished it, I didn't know how I was going to rate or review. I think it's one of those rare cases where my nerd brain likes thinking about the possibilities and the context of the story and its author more than it likes reading the actual book.
It's tough rating something like this that has proven so long lasting and genre defining. I've read a lot of what comes after this, so none of it felt truly new to me. But the Audible full cast audio version was great. Alan Cumming, Tim Curry, and Katherine Kellgren (RIP) are great in it. I tried this book in 2015 with a different audio production and hated it. So definitely get the right one if you are going to do audio.
Some scattered thoughts:
* I still can't get behind Lucy. I just don't get her. Beautiful is not a great character trait, and I find her so annoying at the beginning when one minute she's writing to Mina that she's in love with John Seward, and then turns right around and declines his marriage proposal, along with some random guy from Texas, and then accepts a proposal from Arthur Holmwood. All three of these guys propose to her in one day. Why?? And then they all devote themselves to her even though she turned them down.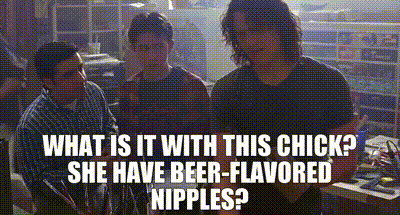 *I can't decide if this book is sexist or not. Mina is obviously the best character, but after she marries, she's relegated to the background, to more womanly duties, and the men constantly concern themselves with protecting her. They also talk all the time about how she has a "man-brain". But! She also ignores them much of the time and plays a pivotal role in the end battle with Dracula. So, is the narrative poking fun at the men (who rely on Mina emotionally while decrying her as weak), or is it affirming them, and Mina is just a "special" woman who is like a man? I honestly can't tell.
*Van Helsing is moron who will not stop talking, and half of the things he says make no sense, especially towards the end of the novel.
*I posted this status on Goodreads while reading:
"Dracula just told all these dudes he wanted to get to them through their women. It's all very bisexual. I am going to have a lot to say about homoerotic undertones and Stoker's homophobia (with scholarly research to back it up!)"
I found some interesting articles regarding Stoker and his complicated relationship to homosexuality. Of note, he was friends with Oscar Wilde before Wilde was tried and convicted for "gross indecency". Many scholars believe he was repressing his own sexuality, and Wilde's trial and public disgrace exacerbated those feelings. What isn't up for debate, due to proof in his own writings, is that he had complicated feelings about masculinity and femininity that seemed to be frustrated by the society he lived in. He once wrote in a letter to American poet (and homosexual) Walt Whitman: "Will men ever believe that a strong man can have a woman's heart & the wishes of a lonely child?" (source) This article is a pretty good read as well.
It's interesting then to read about Stoker's monster (which you can use as a stand-in for all matter of social fears, Victorian all the way up now) in this light. A common reading is that the vampires represent promiscuity or disease, but I think I prefer to think of them as beasts that subsist on taboo desires sexually or otherwise. There is such an ambiguity to the character of Dracula. the characters are hypnotized by him and seem to admire him almost as much as they fear him, and I don't think that duality is a coincidence, even if it's not intentional on Stoker's part.
*It does make me sad that Stoker never lived to see his story become a part of the zeitgeist. I think it would have made him happy.
Read Harder Challenge 2019: An epistolary novel or collection of letters.