Henry meets his wife, Clare, for the first time when he is 28 and Clare is 20. Clare meets Henry when she is 6 and he is 36. Henry is a time traveler. He tells her and she believes him. He keeps coming back over the years and Clare grows older and falls in love with him. She finally finds him in his own present, a present where he doesn't know her yet. Boy meets girl. Boy really likes to fuck girl. Boy proposes to girl after she is all like "we have too much sex."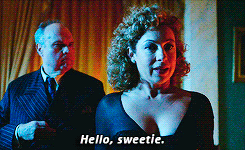 It was…fine, but it was far too long. There are so many interesting issues to deal with when you fall in love with a time traveller, like "do I really love you, or was I just groomed to love you?" which is hinted at briefly when Clare is attracted to another man and has sex with him – this just leads her to feel like she's cheating on Henry, because even though she hasn't met him in his present yet she's met him in his future and she knows she's going to marry him.
I think this book is supposed to be romantic? But I was really creeped out by a man visiting his current wife as a child and hanging out with her. He is essentially shaping and affecting his own wife as a child and it's creepy as fuck. Clare is so overwhelmingly in love with him, and it reads like a childhood/teenage obsession rather than a deep love. As they get together most of the novel focuses on how much sex they have and their conversations and general life together is only hinted at. There is nothing about what makes these two people love each other. Add to that that Henry is 42 when he travels back in time to 18 year-old Clare and has sex with her and it's just like…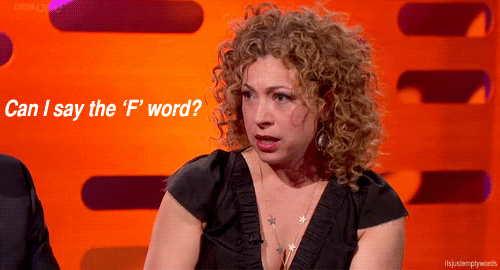 For Henry the issue would be "what is it like to visit someone you love as a child," his burgeoning sexual attraction to Clare when she is 12-13 is weird and interesting, but is never really touched upon. Instead the book is a long description of library books and paper making processes and making coffee. And the dreams! So many long, unnecessary descriptions of dreams. An author should not have to explain the inner state of their character by describing a dream, it should be clear by what the character's are saying/doing/reacting. This book could have easily been cut down to half the length and not suffer one bit.
"Don't you think it's better to be extremely happy for a short while, even if you lose it, than to be just okay for your whole life?"
This is not a romantic story. This is the tale of a woman who gives up her life in order to wait for an unreliable man. It is, at best, an exploration of the women who love the future of a man, the potential. She has to, he is always lacking in the present.
"It's hard being left behind. (…) It's hard to be the one who stays."
We never really dive into what is like to be the one left behind. Instead it reads more as an abusive tale where Clare is endlessly devoted to someone who treats her like shit.
"I won't ever leave you, even though you're always leaving me."
And I am so over the whole "the love of a good woman redeems a shithead of a man"-trope. I suspect Clare and Henry are flat characters so that the readers may more easily insert themselves into the story, but I have no need for fiction in order to love shit men. Literally Clare's only defining feature is her auburn hair. Oh wait, I just googled a picture of Niffenegger. Surprise! Niffenegger has auburn hair, so yah, this is a story for the author and it's all about her dream man which is apparently someone who is absent a lot, but also really good at oral sex. So, you do you, Audrey, you do you. I guess I'll classify this as a fifty shades of grey thing, only the sex scenes are worse.