In the summer of 2005, in the Korangal Valley of Afghanistan, a US Navy SEAL reconnaissance team was ambushed by local militia. Three of the four men were killed in the fight, and a quick reaction force helicopter sent in to rescue the team was destroyed by an RPG, killing all 8 SEALs on board. Only one man came out of the battle alive. This is his story.
It's a well-written book, both informative and entertaining. Luttrell sprinkles the book with humorous anecdotes about the friends he lost, and the training he received to be a SEAL team member. He keeps the jargon to a minimum here, so you won't have to worry about getting lost in the weeds of military-speak. But this book is, at its heart, a tragedy. It recounts the single worst battle in Navy SEAL history, and everyone but the person telling the story dies.
Reading this immediately after Operation Joy almost gave me culture shock. In that book, journalist Scott Shane makes a detailed effort to explain how a young Muslim American turns against his country and embraces violent jihad – something he had previously derided. It's an amazingly insightful look into how US foreign policy is a Möbius strip of hostility that creates the very enemy from which it's trying to protect itself. Lone Survivor is, in many ways, diametrically opposed to this narrative. The enemy in this book is depicted asympathetically. These are enemies without a face; they are evil incarnate.
Which is both completely understandable, given the author, and entirely fitting, given the story being told. Luttrell was in this fight. He isn't a journalist or historian taking a broader view of the conflict, this is a personal memoir of conflict experienced firsthand. He minces no words about his worldview, the military, and his time in it. Luttrell is a Patriot (capital 'P'), and his hair stands up when hears the national anthem. He despises the "liberal media", and thinks politicians and their rules of engagement should play no part in armed conflict. He directly attacks liberals numerous times in this book specifically for taking a broader, more nuanced understanding of this conflict, because, from his perspective, it's what caused the death of his comrades. This book was written by a man proud of his service in a time when the US military is under criticism for war crimes, and there's a pervading tone of defensiveness to the bluster.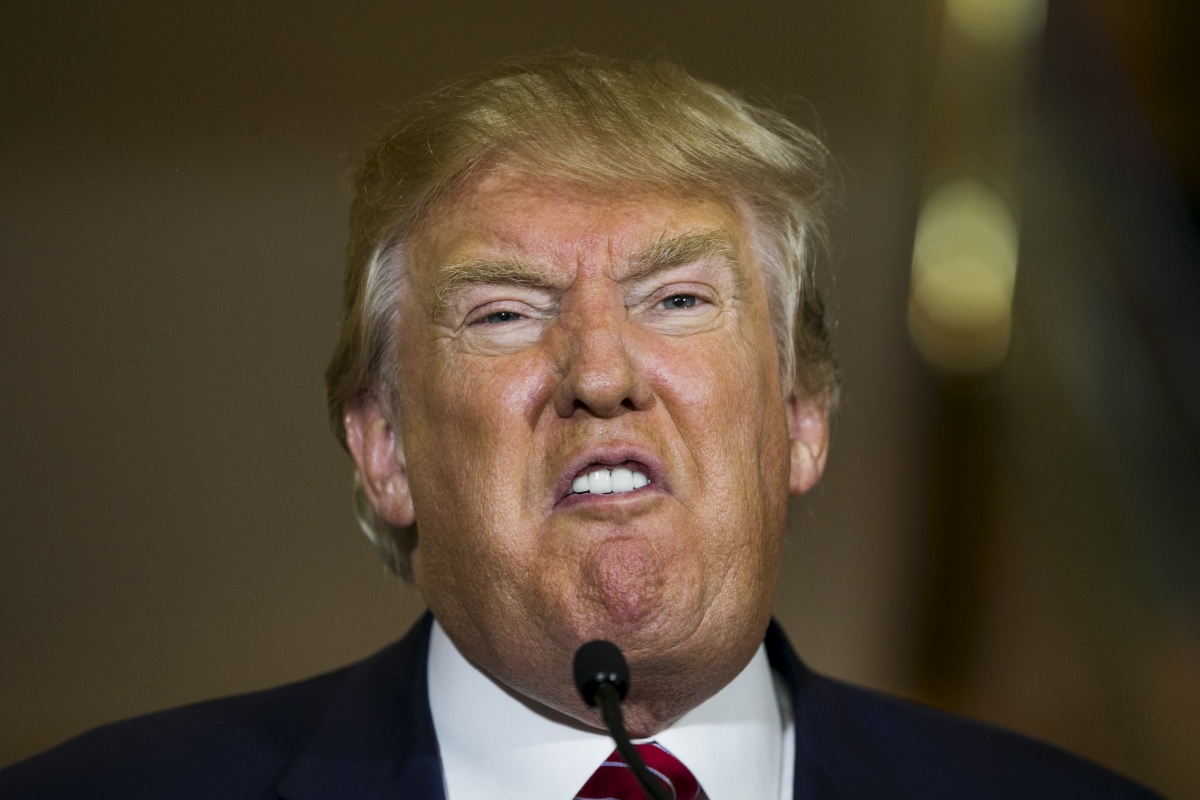 (He also spoke at the RNC in support of this guy.)
His is a view that can be jarring and even unsettling, but it's a view earned through blood – both his own and that of his friends. I can't sit here and say I agree with it (I, in fact, abhor many of the views he espouses), but I can't rightly deny him the experiences that earned him those beliefs. Though Marcus Luttrell can tell an engaging and heart-felt story, he isn't a philosopher. There are no deep revelations about the nature of war, or the meaning that can be found in tragedy. This story is much like the War on Terror itself: an unmitigated disaster that cost far too many lives for far too little gain, and is flecked with accusations, animosity, and blame.
But it's a great read, and I think it's important to pay attention to the disparate views of both the historians and the men and women who fought in the conflict.