I don't even know where to start with this book. I loved it. I absolutely loved it. I even read some negative reviews of the book and, while they were well-reasoned and I could absolutely see where they were coming from…I don't care. This book was everything I loved about A Darker Shade of Magic but, unlike that one, this one did hit me right in the feels like, if I can be a total douchebag and quote myself, AN AXE TO THE HEART.
I got high on this book. This book made me DRUNK. After I finished it, I spent the rest of the day wandering around with glassy eyes, wondering where all the magic went, why it didn't spill out of the book into the real world.
"Is this all there is?" I thought, as I gazed upon my non-magical life of work and Netflix. "Will I ever love a book this much again?"
This book punched me in the face. It was awesome.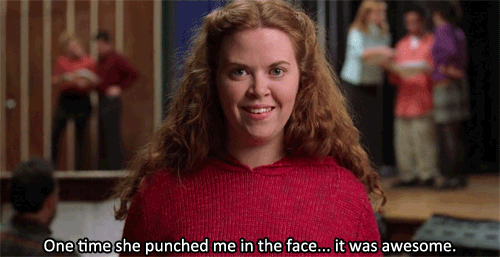 Agnieszka is a young woman who lives in a small village plagued by the Dragon. Not A dragon, THE Dragon. The Dragon is a wizard who lives high in a tower, and every ten years he takes a young woman away with him. Not for anything untoward, mind (this is mentioned several times, just in case you were worried), but for reasons unknown. He always takes the prettiest, most accomplished, most SPECIAL SNOWFLAKE of all the Dragon-born girls, so everyone in the village assumes he'll take sweet, beautiful Kasia. Including Agnieszka . Who, of course, is actually the one he takes.
It didn't take long for this one to pull me in, especially when we learn that the reason the Dragon is taking these girls away is so he can teach them magic. Agnieszka soon learns that she's in great supply of this magic, though she's loathe to use it at first. Part of this is due to the Dragon's less than successful methods of teaching her, but it's also because she identifies more with the magic of a long-dead witch named Jaga, who left behind a guidebook, provided those reading it are comfortable with following their own intuition.
The Dragon has been taking these girls not just to teach them magic, but so he can teach them about the evil lurking in a nearby forest they call The Wood. The Wood is full of dark magic and evil beings, set upon crowding inch by inch into the human world. Anyone who ventures into The Wood is corrupted, with little hope of saving. It's all very secretive and scary.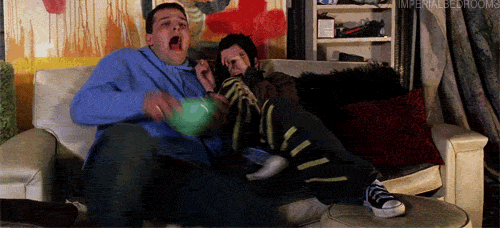 Agnieszka and the Dragon form an unlikely partnership, a relationship that grows throughout the novel, much to the Dragon's dismay. I'll admit, when we were introduced to the Dragon, I was hoping this wouldn't turn into a romance. He was so much older than Agnieszka. And mean! Like…so mean. And just rude to Agnieszka . Very Beast-like. He didn't even let her say good-bye to her family before whisking her away to his tower and treating her like a servant. And his methods of teaching are, like, the absolute worst. He's pretty awful.
It sort of reminded me of when I started watching Doctor Who, and I really didn't ever want to ship Rose and the Doctor. Partly because of the huge age difference but mostly because I really want to believe that not everything has to be a romance to be enjoyable. But, I failed in both cases. The romance in this one sort of snuck up on me but I couldn't help getting invested. I guess I'm predictable that way. It still made me feel sort of icky, mostly because the Dragon was so mean at the beginning, but dammit if I'm not a sucker for "cranky misanthrope falls in love against his will."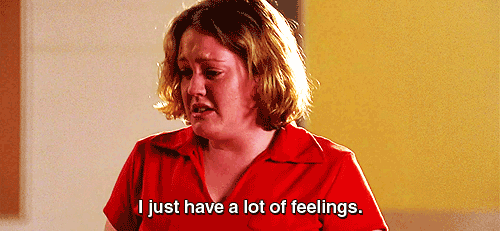 Anyway. Enough about the icky love stuff. The beauty of this book is that it actually allows its heroine to be a heroine. While Agnieszka is helped more than once by the Dragon, it never felt "damsel-in-distress-y." And sweet Kasia saves both Agnieszka and the Dragon more than once. By the end of the novel, Agnieszka has learned to rely on both her special brand of magic and her strength of character in order to save those she loves.
So, yeah. While I can see why one might be turned off by the romance, I highly, highly recommend this one. I read most of it in a day and, when I finished, was sad that it was over and considered starting it all over again. I probably would have, too, had I not spent the entirety of that day completely ignoring the real world. And the real world will not stay ignored for long. It's kind of the worst that way.