This book, the first in the "Lords of Worth" trilogy, covers a lot of topics not usually found in Regency romance.  This was Ms Bowen's debut novel, and it's a strong start to be sure.  The title and cover are rather misleading – you'd think it was a fluffy holiday themed story, and it's nothing like that.  Once again, the publishers seem to be playing fast and loose with the presentation.  Also, the hero isn't a duke, just a close relation to one, so it really makes no sense.
Now, what is the book about?  Our heroine, Gisele Whitby, faked her own death four years earlier to escape her abusive husband, Adam Levire, Marquess of Valance.  (Side note – I kept reading the name as Adam Levine, and picturing the marquess as a tattooed smirking pop singer!  Not exactly the way Ms Bowen intended, I'm sure!)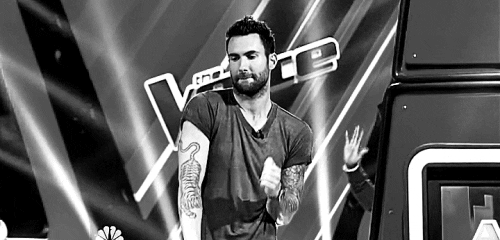 Anyway, Gisele accomplished her disappearance in a very memorable fashion, in an exploding boat on the Thames.  She and her step-daughter were presumed dead, blown up along with a fortune in diamonds.  Now she is a crusader of sorts, keeping a low profile, but helping other women in similar situations.  Using the diamonds to finance her work, she is helped by a trusted few other individuals who know her past.  She's discovered that the marquess is planning on marrying again, and Gisele is determined to stop him from ruining another innocent young woman.  She carries scars, both physically and emotionally, from the marriage and can't let it happen to someone else.  To do this, she needs the help of an honorable man to break up the engagement, without betraying her secrets.
Enter Jamie Montcrief, drowning his sorrows in ale to escape the demons of his own past.  They find him in a tavern, looking far from gentlemanly, but he is of suitable age and they hope they can clean him up for the job.  Jamie is the illegitimate son of a duke, and a former cavalry captain in the British Army.  He blames himself for the death of his brother during the war, and the brother who is now duke has been less than welcoming.  So when Gisele offers him this opportunity, he is willing to go along with her.  What starts out as a job for him quickly turns into more, as his true nature of kindness and honor enables him to be a good partner for her.  As her secrets are revealed to him, he knows he has to do everything in his power to keep the marquess from hurting anyone else, much as a chivalrous white knight would do.  Along the way to this ending, their feelings for each other grow and they learn to let go of the past and look to the future together.
The book deals with a lot of intense subjects – Gisele's abused psyche, Jamie's PTSD and guilt over his brother's death, and the depravity of the marquess.  There's some lighter moments as well, especially among the supporting characters.  The Dowager Duchess of Worth is especially interesting, as she uses a supposed fascination with chickens to disguise her true intellect so she can help abused women; and Sebastien, former valet to the marquess.  The Dowager's secretary/companion and the Duke of Worth are also in the picture, and their book is next in the series.
Overall, I liked the book, maybe not as much as 'Duke of My Heart', but it was still very entertaining and moved along quickly.  So far, Ms Bowen is not disappointing me with her writing!