From Amazon: "This witty and wonderful Regency romp features a plucky young heroine—the advice columnist Dear Annabelle, writing for The London Weekly—who, following the advice of her own readers, sets out to capture the heart of her handsome employer by any means necessary."
Okay, I should have known better as soon as I read 'plucky young heroine' , but alas, I didn't.  I've read other books by Ms Rodale (The Wallflower Trilogy), and enjoyed them well enough, but this one was a little too insubstantial.  Annabelle Swift is a lady columnist, one of the Writer Girls working for Derek Knightly who owns the paper.  Ever since she was hired three years and six months earlier, she's had a big crush on him, but he doesn't pay her any attention other than asking about what she's writing for the next issue.  Annabelle is the most shy, retiring, invisible sort of woman.  She lives with her brother and his family, basically as an unpaid servant, scribbling away in her attic bedroom and dreaming of Knightly.
Knightly is the illegitimate son of an earl, so for a change we don't have a roguish Duke to contend with; he is wealthy and successful due to his own drive and ambition to make something of himself.  He is, of course tall, dark and handsome, given to winking at his writer girls, and leaning on things while looking sexy.
"He leaned against the door. Lord save her from men who leaned."
In order to gain entry to the ton, he is planning on marrying the sister of the Earl of Marsden.  The marriage will also ensure that Lord Marsden doesn't go after Knightly's newspaper for scandalous reporting practices.  It won't be a love match, but unlike Annabelle, he isn't dreaming of romance.
In desperation, Annabelle turns to her readers for advice about attracting the man of her dreams.  Suddenly, she is wearing low cut dresses to the office, leaving her shawl behind so that she can have an excuse to be alone with him, and doing her best to send him sultry looks (to which he merely asks her if there is something in her eye).  After awhile, it does dawn on him that she is quite attractive, and libido kicks in, leading to 'her first kiss', swoon…..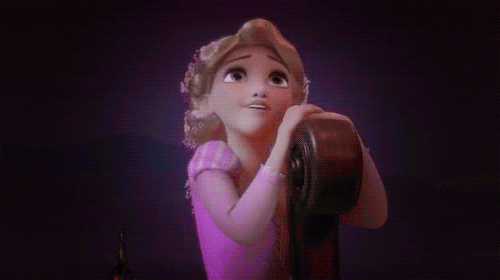 Knightly is the only focus Annabelle has in her life, and it's never really clear what she loves about him, other than he's hot.  She came across rather silly, and I suppose it was meant to portray her as adorable but it didn't work for me.   As a matter of fact, he mentions her 'adorableness' several times, including this:
"And then, Annabelle folded her arms across her chest and stomped her foot.  Bloody adorable."
I did enjoy Annabelle's friendship with the other writing girls (they had their own stories before this one, but I'm not that interested to go back and check them out); they were supportive and honest with her for the most part.  Overall, it was just one of those quick reads that you're quite happy to come to the end of.