Kiss Her Once for Me is a warm story of love, family, and the magic of the Christmas season. Recent Portland transplant Ellie Oliver finds herself adrift after a romantic snafu and the loss of her dream job in animation. Desperate for money, she rents a sad basement studio and takes a job at a local coffee shop, where she meets Andrew, the shop's landlord. In a drunken proposal, Andrew offers Ellie a marriage of convenience that will give him his recent inheritance and alleviate Ellie's financial woes. The two make a plan to spend the holidays together at his family cabin to keep up the ruse.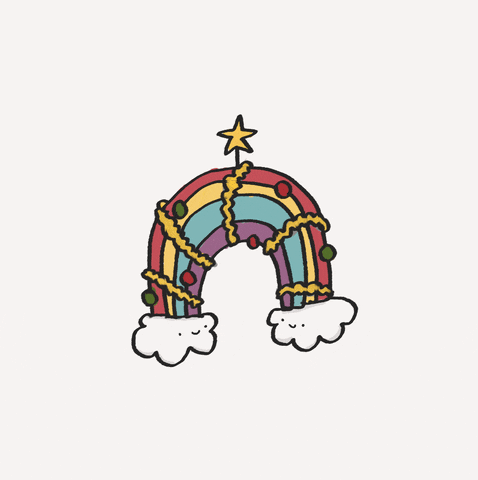 But when Andrew introduces Ellie to his sister, she is shocked to discover it's Jack – the mysterious woman she fell for over the course of one magical Christmas Eve the year before. Ellie is torn between the financial stability she'll gain by keeping up the act with Andrew and the possibility of building a true, life-changing romance with Jack.
This book was a delightful read, with a charming cast of characters and a heartwarming plot. The writing style was light and enjoyable, and the narrator, Natalie Naudus, does an excellent job of bringing the characters to life. Thank heavens I can still listen to her narrations because I had to put a book on hold earlier this year when I became too familiar with her voice from her social media videos. Fun videos, but not worth it if I can't lose myself in her characters. Luckily I detoxed and listened to this without incident.
Overall, Kiss Her Once for Me is a little queer nugget of happiness that will leave you feeling warm and fuzzy inside. If you're a fan of romantic comedies like While You Were Sleeping and The Proposal, you'll love the eccentric family dynamics and romantic hijinks in this book.
---
I listened to the audiobook version of this book, narrated by Natalie Naudus. I rate audio on a 4 point scale (1 – bad, 2 – ok, 3 – good, 4 – great) and this was a 4 star narration.