Why is it when it's a "Classic" I go…yeah this is not for me. I am really regretting not listening to this one. I heard it's better that way. Trying to read this via my phone browser (yep, could not download as an e-book) was another pain which is why it took me so long to get through it. It's fine, just not that interesting after a while. Reading about an invasion of aliens from Mars would probably have scared me prior to watching E.T., but now I am like, cool aliens. I can see why those in the 1930s hearing this via radio lost their minds though. I watched the 2005 film adaption of this starring Tom Cruise when it first came out though. And I loved Spielberg's visuals.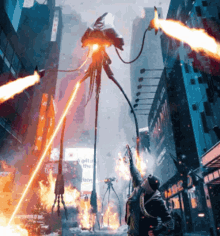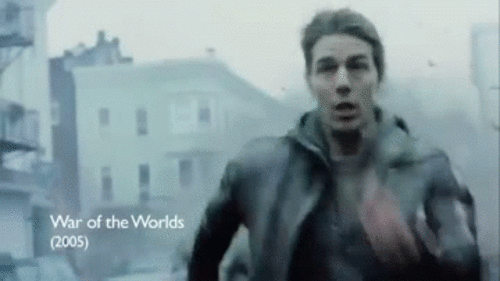 Tom Cruise running (badly) will always crack me up.
"War of the Worlds" was published by H.G. Wells back in the 1890s and it follows an unnamed narrator and his brother dealing with the fight between mankind (cue dramatic music) and extra terrestrials (Martians).
I have to say I wished for someone's name to be said during the entire book. It's hard to care about someone you don't have a name for. We just know unnamed is in Surrey and his brother is in London. I will also say the flow of the story is slow as anything. I get why since this was a serial, but it's hard to hang on when every chapter ends on a cliffhanger. I also didn't realize that this was two books in one so I thought I was done until it was all and here is book two. I maybe groaned out loud. I do find it kind of funny how the Martians got defeated. [spoiler]Got to love germs did it. With everything COVID-19 the past two plus years, I can see this happening in real life. [/spoiler]