CBR Bingo: Cold
I've been tearing through Nalini Singh's Psy Changeling novels. Kiss of Snow is the tenth book in the original series. Using this for the "Cold" square due to "Snow" in the title. But also down to the cold nature of the Psy in this world. I highly recommend you read the other nine books before this one. The tension between the love interests has been building across multiple books. So many fans say this is their favorite one. The hype level was up and it did not disappoint. Think Buffy & Spike getting together.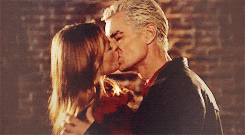 Sienna Lauren is a Cardinal X telekinetic psychic. The ruling Psy wanted to use her as a weapon. They trained her much younger than most Psy kids. That's because anyone who had similar powers died before coming into their full power. Before the evil people could exploit her, her uncles Judd (the MC from book 3) and Walker defect with Sienna and her brother Toby. They leave the global psy net thinking they'd rather die than stay. Desperate, they run away and join the Snow Dancer wolf shifter pack. By some miracle, they started their own smaller Lauren psychic sharing of power to sustain themselves outside the global net. Hawke, Alpha of said wolf pack, was intrigued when meeting Sienna at 15. She was deadly and didn't know emotion.
Sienna is now 19 at the start of this book. She is a valuable member of the pack and learning to control her dangerous power. It's been bumpy to get to this place. She spent much of her teens getting on Hawke's nerves. With her dangerous power, Sienna always has to watch herself. To cool off and learn control, she sometimes visits Sasha (the MC from book 1) who is an empath Psy. She is also the mate of the nearby leopard pack. Sienna's main issue right now is dealing with her attraction to Hawke. She gets dangerously jealous when he goes to have sex with another female wolf. Funny thing is Hawke is wrestling with his feelings too. Since his mate died when he was young, he assumed that he'd never mate again. Sienna deserves more in his eyes. Not to mention she is inexperienced in love. In truth, she was forced to grow up at 9 years old with the power of an atom bomb. She is more than ready to take on Hawke. They spend much of the book attempting to resist one another. All the while, they have to unravel the politics behind the recent Psy attacks. There have been skirmishes in previous books but things are at a boiling point now.
Although the romance was a slow burn, I honestly needed it to understand the pairing. I was skeptical about the age gap between Hawke and Sienna. Hawke is also her boss as the Alpha. Once we learn about Sienna's lack of a childhood, I started to get on board. Hawke also makes a rule that when they're alone, there's no pack hierarchy. That's when the sexual tension goes wild. One of my favorite scenes was when Hawke decided to make a bet with Sienna to catch him in the forest. She was pretty clever in setting traps and false trails for him. Technically she didn't win, but she wins his respect and wolf's attraction. What I love the most about this series is the wider science fiction / paranormal fantasy storyline. There's been a war brewing between the Psy and the Changelings since book one. The climax of this book is sort of a point of no return. With each pair of love interests, more of the world is revealed and the stakes rise. Singh keeps me guessing where things will lead every time.
If you like supernatural tv shows like Bitten or the long-since canceled Dark Angel with Jessica Alba, this series is worth reading. I'm nowhere near caught up, but loving it.
Read more of my Nalini Singh reviews on my blog.