CBR Bingo: Gaslight – finally have an official #CBR14Bingo!
As a lover of romance novels, I've been hearing the buzz around The Brown Sisters series by Talia Hibber for quite some time! I finally sat down and read the first book for my Mocha Girls Read book club in January.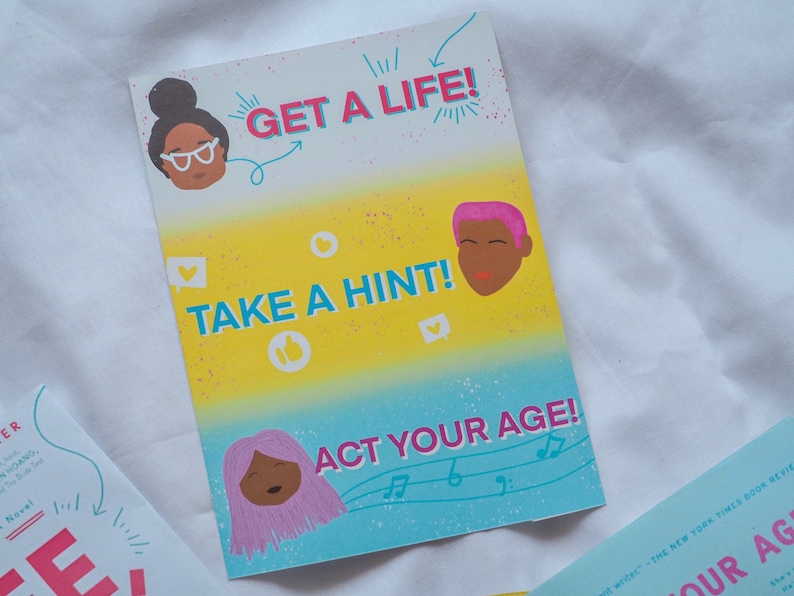 Get a Life, Chloe Brown starts with Chloe having a brief near-death experience. She makes a list of all the things she's missed out on in life. She dives in head first by moving out of her parents' beautiful house. She had moved back home due to her fibromyalgia. Chloe explains that it took quite a few years to diagnose, which in itself is a bit of a gaslight experience. With her web design company, she works from home. However, that means she hasn't been out much. Clearly, a to-do list is the best way to grab life by the horns.
Enjoy a drunken night out.
Ride a motorcycle.
Go camping.
Have meaningless but thoroughly enjoyable sex.
Travel the world with nothing but hand luggage.
And… do something bad.
Here enters our love interest, Red, her apartment handyman. Most of their past interactions have been tense due to Chloe's standoff nature and his preconceived bias against posh women. After a very snarky exchange involving a tree rescue, Chloe enlists his help. She offers to design his artist website in exchange for a motorcycle ride. They get to know each other and actually like each other's company. Chloe wrestles with opening herself up again after her ex and college friends abandoned her when she was sick. Meanwhile, Red is a talented artist but has been hiding his artwork. His rich ex-girlfriend was a terrible person. She would gaslight him and make him feel insecure, particularly about his art. When he starts to date Chloe, he has some baggage, to say the least. It ends up becoming a major conflict when he inadvertently compares the two women.
I really loved this book. I'm honestly disappointed in myself for not reading it sooner! Better late than never, I suppose. This book did not skimp on the spicy scenes, but it also focused on both characters' inner struggles. I appreciated the matter of factor candor Chloe has when explaining her disease. Hibbert didn't gloss over it and explained it with care. As someone with UC, I can relate to having to learn how to live with a chronic illness. Sometimes you can't go out and do all things you want to do. It sucks when people don't get it. But it's wonderful when they do like Red. He is protective and accommodating of Chloe without being smothering. He does need to get himself in order and seize life a bit too. They fall in love while also learning more about themselves. Also, how adorable is her family?! Her famous singer grandma is wise and wild all on her own. I would read a prequel about her adventures. After meeting the Brown sisters in this novel, I was immediately hooked and have read the entire trilogy. All three sisters are hilarious and fiercely loyal, and their partners are not what you might expect.
If you have been on the fence, don't wait and just read this book. There's an adorable cat, the banter is top-notch, and the sparks between the leads are fire.
Read more of my book musings on my blog.