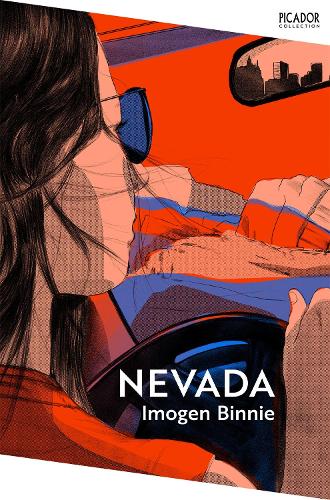 Nevada found me at an interesting point in my life. I find myself at a midpoint between the two protagonists, Maria and James, looking forwards and back at them and wondering how I relate to them and how they would relate to me.
Maria is a trans woman, living in New York and finding herself without direction. Transition has made her the woman she is today, but on the heels of a breakup with her longterm girlfriend, she's not really sure who that is anymore.
James is pretty sure he's a freak, and he's pretty sure he's alone. James is the kind of character who reading all his hangups and the ways in which he doesn't understand himself (but Maria thinks she does) was the kind of thing that made me have to put the book down and take deep breaths on multiple occasions. With a lot of careful therapy and kindness, he might be able to admit that he is at the very least Not-Cis, but he is absolutely not ready for the one woman whirlwind that is headed in his direction.
Nevada is a book about how self discovery is never as easy as you want it to be, or as easy as someone else wants it to be for you. A book about how even if the answers are in front of you, you have to find them for yourself.
For a certain generation of transfemme, this book is our culture in a lot of ways. Reading it, available in physical editions in my country for the first time, I can see immediately that many of my friends have read it before me. It reads as very real and familiar in the way that a lot of us talk about ourselves once we are a few years into accepting who we are. It feels specific in the way that only someone writing about their own experiences and community can. The way the dialogue just flows in with the text, without quotation adds to the floaty, dissociative feel of some of the passages, as it sits in the head of two people who cannot bring themselves to be fully present. There were passages that took my breathe away to see them, to see things that at one point in my life I felt no one would ever feel familiar written down in black and white in a published book.
"Maria's never been irresponsible. When she was little, she was responsible for protecting everybody else from her own shit around her gender – responsible for making sure her parents didn't have a weird kid. Of course they had a weird, sad kid anyway, right?"
But it's also a book about how just because you know what your problem is, it doesn't mean that you can solve it easily. Maria finds herself dissociating when things get hard, and can see it coming, but finds herself powerless to stop it. And James has something in the back of his literal closet that he can't even look at, lest it cause him to have to consider why he wanted it there in the first place. It's a book that doesn't have the easy answers, and knows from experience that to some of these things, there are no easy answers to have.
This is not the trans book of revelation, of eureka moments. It's not the literary equivalent of The Matrix, all first experiences and excitement. But that's ok. It's great even.