Please note that I received this via NetGalley. This did not affect my rating or review. 
So here's the thing, don't go into this thinking this is the typical romance. The main reason why I gave this 4 stars, was that honestly it just read as not as fun/frothy as I thought it would be. I have read Ranald's prior books so I was expecting something different. This did not make this bad, but it was just not what I was expecting. And honestly, part of me was on Matt's side for some of this book. Not the whole thing, but I got really tired of Abbie about half way through. Just divorce if everything he is doing is making you crazy. Of course you have to keep reading to figure out what happened in the marriage that left them feeling so out of sync with each other. This is called a second chance romance, but am trying to think of the last one I read that had a married couple doing a second chance romance.
This follows a married couple (Abbie and Matt) who after 20 years together, have hit a very rough patch in their marriage. The book goes back and forth between when they first met, kissed, and the big and low moments of their lives together. In the end, the book asks how much do you really love someone, and what do you do when that love starts turning to dislike.
Abbie and her friends were great and very realistic. I did like how Abbie's friends kept encouraging her to talk things out and go down memory lane with Matt to rekindle things. You realize that they have more of the story than readers do, and when things get fully revealed, things make a lot more sense. I did feel for Abbie then.
I loved all of the scenes showing Abbie and Matt through the ages until the present day. You do get a sense of a true love story and two people who just like each other.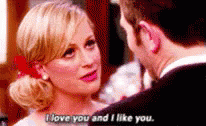 And you can tell both of them know things are wrong and want to make it better, but don't know how.
I did love the other characters we get in this one and I assume that one of them will pop up as the next main character in Ranald's books.
Though it's not explicitly said, the book seems to be taking place in a post-COVID or just plain COVID world. It's brought up that Matt and Abbie have both been working from home for a while. They have very little space and are in each other's face all day. The world seems a bit shut off. I think Ranald's last book where she includes COVID did so very well. I am curious if other romance authors are going to just ignore COVID, or just make it part of the dressing of the book so to speak.
The ending was very sweet I thought. And I loved that Ranald did not do something that I was ready for. No spoilers, but glad she went the other way with things. I also realized that I don't think that any of her prior characters showed up in this one like they have in prior books. No complaints from me since the last three books had me going ehh about some of them anyway.