I've had Guilty Pleasures by Laurell K. Hamilton on my shelf for several years. This is the first book in the Anita Blake Vampire Hunter series. As a lover of vampires and urban fantasy, I have been curious since it's been around a long time. I finally decided to pick it up for Dewey's readathon. One of the bingo challenges was to read the oldest book on your to-be-read shelf.
The story introduces us to Anita Blake who is a private investigator. She is licensed to raise people from the dead and works closely with the police. What a handy skill to have when solving criminal cases. She has killed some vamps, but only because they stepped out of line. In this world, supernatural creatures are out in the open. The vampires even have a semi-religion where people can pledge to become one. She prefers to simply steer clear of them whenever possible. No such luck in this book, which is swimming in vampires!  These vamps are not the romanticized ones of True Blood or Interview with a Vampire. These vamps are in plain sight at vampire clubs or secret house parties. They use S&M and the blood to secure human blood slaves. Most humans don't see the real evil since vampires erase memories and don't usually make a public scene.
St Louis is having a string of vampire slayings. Naturally, the vamps suspect Anita. Instead of killing her, they hire her to find the real killers. At first, local nightclub owner Jean Claude tries to charm Anita onto the case. When that doesn't work, they hold her friend hostage to force her into the investigation. The master vampire is an ancient and nasty villain of the book. She presents in the body of a young child. We're not talking Kirsten Dunst here either. This vamp really wants to ruin Anita's life. Much of the book is Anita following clues and reluctantly drawn further into vamp politics. We meet other supernatural creatures along the way. My favorite side characters are the rat shifters. They team up with Anita for a daring rescue mission. 
I enjoyed the book, although it dragged in parts. I hear the series gets better, like so many others, book one does have some exposition. I'm interested in the graphic novel and possibly book two once I finish up some other urban fantasy series. Check out Guilty Pleasures if you're into urban fantasy stories from Lillith Saintcrow, Patricia Briggs, or Gena Showalter.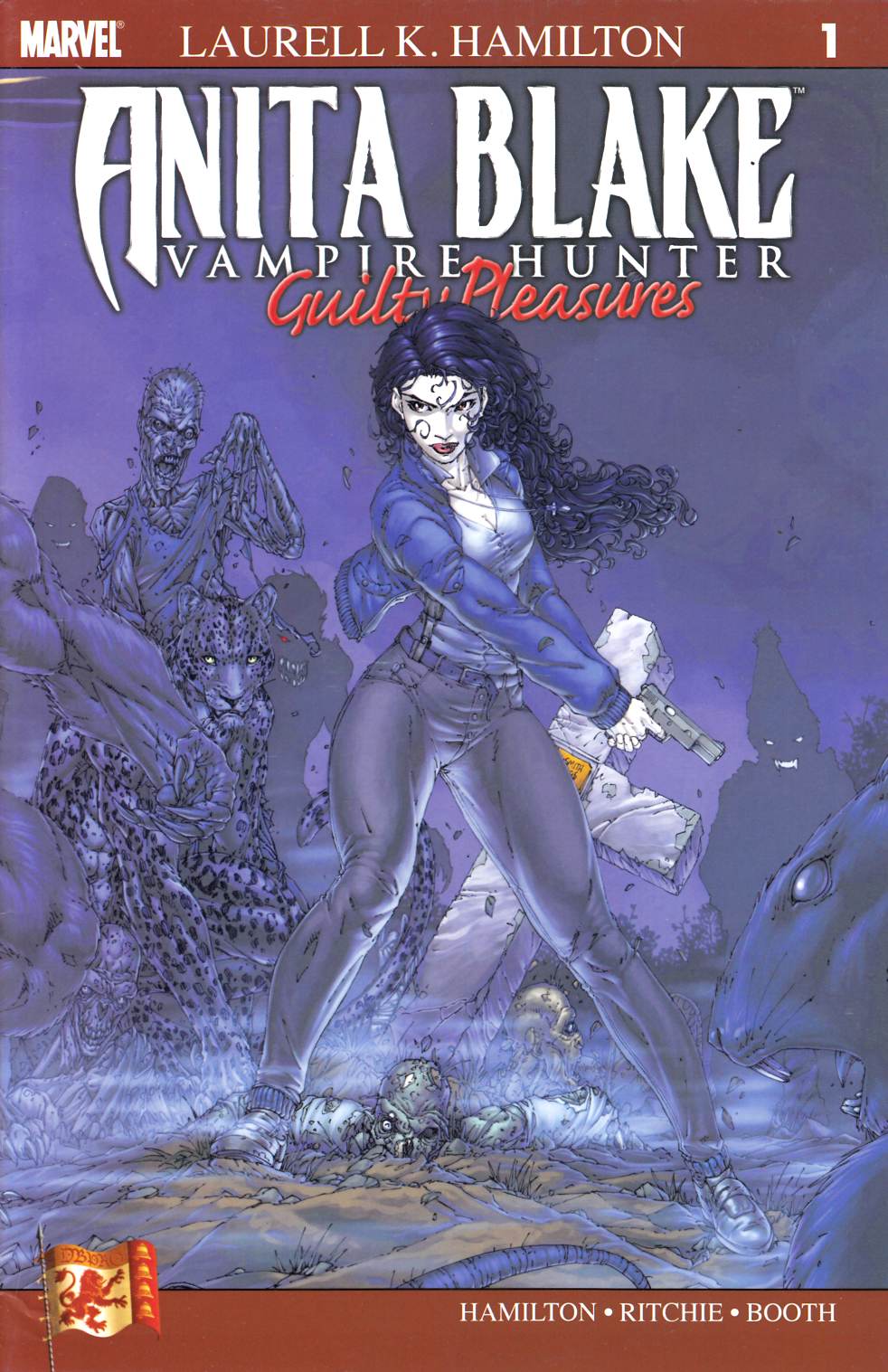 Read more of my reviews on my blog, Confessions of a Pop Culture Addict.