The time is here for our most free-form book club yet. Our goal here is to discuss any Sherlock Holmes retellings or adaptations you have read (doesn't have to be in the past month or two) and how they reflect on both the larger mythos of Sherlock and what it takes to tell a good story based on another.
For those of you returning or who might be joining in for #CannonBookClub for the first time (hello new friends!) all are welcome, you don't have to be registered for CBR11. The topics are numbered, and we ask that you refer to them below by that number to help people find the conversations they are looking for. If you are responding to someone else's thoughts, please try to reply directly to them.
We will also be talking on our Social Media platforms, and of course in our Facebook group, Cannonball Read Book Chat, we'll have some additional prompts so please join us there as well.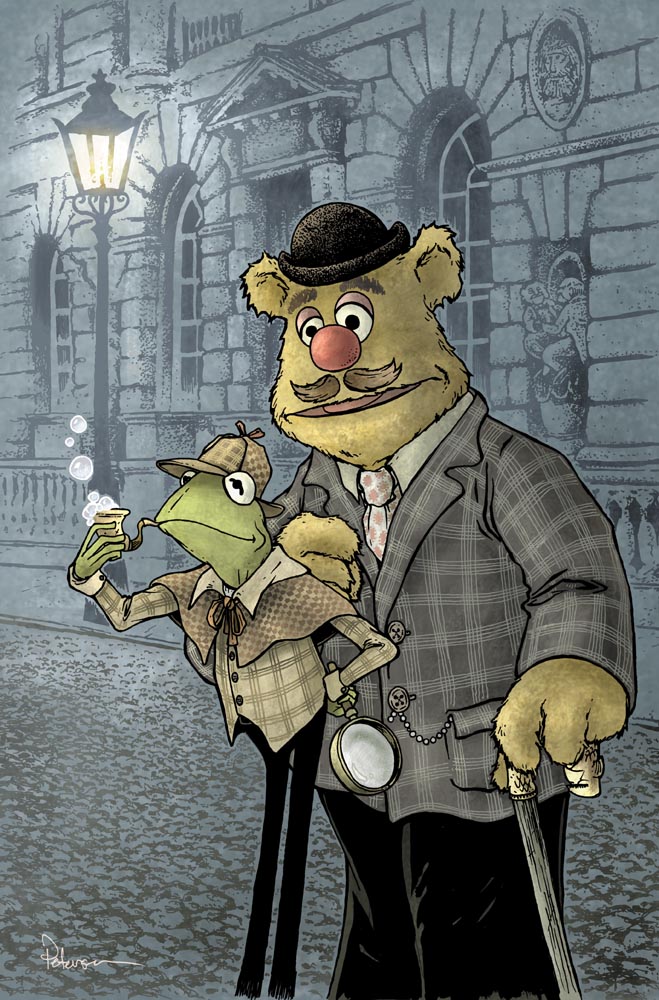 On to our topics:
Which retelling did you read, and why?
As discussed in our previous book club, Holmes and Watson have come to be viewed as archetypes for certain types of characters. How are those archetypes used in your selection?
Did the retelling you read build on the core characters in Arthur Conan Doyle's classic, or rely on them?
What essential characteristics of the secondary characters (Mycroft Holmes, Lestrade, or Irene Adler for example) were used in your remix?
How much or how little does an adaptation need to "use" from the original for a good retelling?
What qualities of Arthur Conan Doyle's writing style carried through?
Did the allusions to Arthur Conan Doyle's writing style positively or negatively impact your reading experience?
How did the remix compare to the original?
I have a thought that doesn't fit with the above topics, meet me in the comments.
Come! The game is afoot.