Are you ready to talk about the world of Sherlock Holmes and the first novel length work he was featured in, A Study in Scarlet? Then you have found your way to the right place!
For those of you who might be joining in for #CannonBookClub for the first time (hello new friends!) all are welcome. The topics are numbered, and we ask that you refer to them below by that number to help people find the conversation topics they are looking for. If you are responding to someone else's thoughts, please try to reply directly to them and also tell us about your own thoughts on the book and show.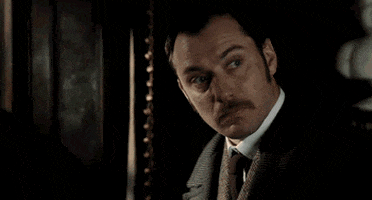 We will also be talking on our Social Media platforms, and of course in our Facebook group, Cannonball Read Book Chat, we'll have some additional prompts so please join us there as well.
On to A Study in Scarlet (ASIS) topics:
Why do you think Watson was chosen as the main narrator of the story? What effect does that choice have on readers' view of Holmes? How would this story differ if it Holmes were narrating most of it? 

What do you think are the essential characteristics of the character Sherlock Holmes? Why are those characteristics important to the story being told?

What about Watson's character traits? How would you describe "Watson-ness"? 

Sherlock is described as having extensive knowledge in subjects such as anatomy and chemistry, but Watson is shocked to learn that he knows little about literature, philosophy, and politics and isn't bothered by his own ignorance. Is Sherlock's focus on scientific areas a strength or a weakness? Are we meant to admire that?

What do you make of Doyle's portrayal of Scotland Yard? Sherlock seems both amused and annoyed by the detectives while they rely on Sherlock to help solve their crimes and then reap the benefits. What does Sherlock get from all this besides money? 

Part 2 reads a bit like a separate story from ASIS; it's not exactly a standard style for a murder mystery. Did breaking up the story work? Did the change in style confuse you or deepen your understanding of the murderer's motivations?
What types of social/cultural/class issues does ASIS raise intentionally? Unintentionally? Anything that surprised or shocked you? 

What is the appeal of Sherlock Holmes across time, cultures, entertainment media? Why have this character and these stories remained popular over 100 years after publication?

This book was written with a particular kind of audience in mind. How does it exemplify the tensions and politics in late 19th century London?

I've got thoughts and feelings that don't quite match any of our topics, meet me in the comments.
What say you?