This was the second nonfiction book in a row where true crime and Leonardo DiCaprio both played a role. Not saying Leo's up to some shady shit (don't sue me Leo!), but it is a little weird right? He might be living his life on the criminal fringes of society to come into contact with so much shadiness. Or maybe all rich people are like that? Maybe just certain rich people are like that. I seriously doubt the Gates are trying to procure illegal dinosaurs and have their latest creative endeavors funded by con men. ANYWAY, Leonardo tangent aside…
This was a pretty great book! A very compelling book that delves into the history and world of professional and amateur paleontology. When a Tyrannosaurus Bataar skeleton went up for auction, a bunch of paleontologists alerted the Mongolian government as it's illegal to take those fossils out of the country if you're not working on behalf of the government. Investigations ensued and Eric Prokopi's choices became center stage. Fascinated by fossils since his childhood, he fell in love with them while diving for shark teeth.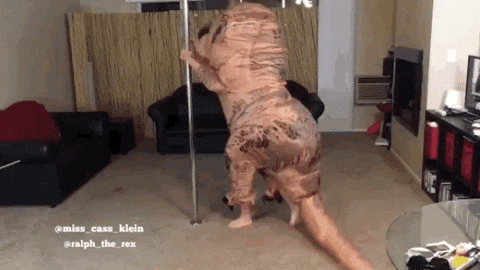 His love became an obsession that compelled him to skirt international laws to get fossils out of Asia and into the United States where he could sell them for large sums of money.
Prokopi is an interesting figure, he's not completely sympathetic or wholly compelling on his own. I was glad that Williams rounded out the book with lots of information surrounding the case, including the historical context. I was fascinated by the frequent intersection of hobbyists and professional and the passion that goes into fossil finding. It's this huge world and most people have no idea.