(Sidenote: In posting this review, I'm noticing that the Kindle version is just $2.99!)
4.5 stars. As a person in the 21st century who exists both in the real world and the internet world, I had a passing knowledge of who Lindy West was. I had mostly only encountered her work that went viral however, so I didn't go into this book as a hardcore fangirl, just as an interested bystander. I think after reading this, I can probably be classified as a hardcore fangirl. I tore through Shrill in just a few hours, at times alternating between laughing, crying, and pumping my fist in the air.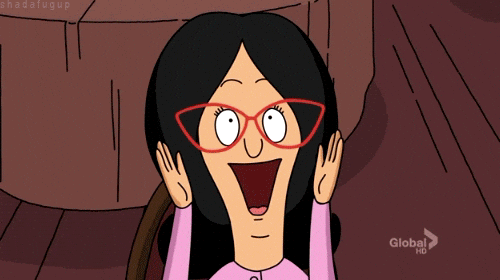 Shrill is part memoir, part essay collection. West talks about her upbringing as a very shy child to being a modern day fat woman making her living on the internet. She talks about fighting to convince people that fat people have value, including her former boss, Dan Savage. She talks about her non-traumatizing abortion. She talks about fending off vicious internet trolls day in and day out and the kind of toll that takes on a person. She talks about her love of comedy and the intersections of humor, free speech, and public opinion.
Not only does she talk about all these things, but she talks about them eloquently and in an intersectional way. West is a very engaging writer who pulls you in immediately. She's talking about some very serious subjects and yet I never felt depressed or incapacitated by her topics. Instead I came away from this book feeling lifted up and energized to make a difference. She convinced me to be a little kinder both to myself and those around me. It's easy to see why regressive, woman-hating trolls hate her. She's an engaging woman talking loudly and clearly about things they don't want her talking about. I'm not surprised they feel so threatened and want to shut her up.