As a confirmed dog lover, I thought I'd give this book a shot.  I believe it falls into the category of "cozy mystery", one of those books where someone winds up dead and the police aren't the ones to solve the crime.  In this case, Melanie Travis is the amateur sleuth and she's already got her hands full with a husband, two young sons and six Standard Poodles in her life.  She is also still on friendly terms with her ex-husband, as her oldest son Davey is from that marriage.  As this is book #17 in the series, obviously there's a lot of backstory I've missed but Ms. Berenson does a pretty good job of bringing readers up to speed.
In this one, Melanie's ex-husband, Bob,  wants her to meet Nick, a self-proclaimed dog whisperer.  She's not too keen on the idea, mainly because it's his suggestion and in part because she doesn't really believe someone can 'talk' to the dogs.  But when she does meet Nick, she's impressed with the easy manner and empathy he has with her poodle, Faith and has to admit maybe there's something to this guy.  She agrees that her Aunt Peg (a noted dog breeder) would probably like to meet him as well, and maybe even promote him to her friends.
Things go swimmingly and Aunt Peg is just as impressed with Nick as Melanie is.  She's about to host a party to showcase his talents when Nick turns up shot to death in his house.  Then his sister, Claire, shows up at Melanie's house with Bob (they're dating, but everyone kept that information from Melanie) and basically accuses Aunt Peg of being involved in the murder.  While Aunt Peg is a outspoken woman who insists on telling people what to do, Melanie is quite certain that she wouldn't murder anyone.  And so she finds herself agreeing to do a little investigating to see if she can find the real culprit, as you do.
It turns out that many women in the community were impressed with Nick, more for his charm and his good looks than just his skill with dogs.  Melanie works her way through the client list to hunt down a suspect, while at the same time helping her son prepare for his first dog show, and try to keep things at home running smoothly.  There's one cute scene where she comes home and all the poodles are suspiciously quiet – turns out two of them have ripped open a couch cushion and spread stuffing all over the living room.  My dogs have never done anything that creative while I've been out of the house, thankfully, but I could certainly identify with it.  Then they give you the big puppy dog sad eyes so you can't stay mad for too long!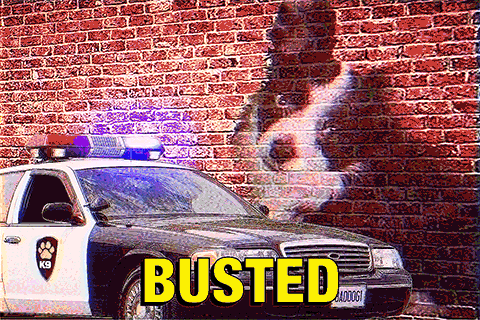 The ending seemed a little rushed to wind things up, but I was surprised at who the villain was.  Overall, it was a entertaining read and if you love dogs you might be interested in this.  There's some insight as well into the dog show world, and the care and grooming of poodles.