On the first page I was laughing out loud. On the third page he made a reference to star trek. I am a simple girl. I like dark haired men and references to star trek.
I really like David Mitchell (not the novelist). David Mitchell is famous for a million things; his cringeworthy "Mark" in Peep Show, being the other half (or the first half I suppose) of that Mitchell and Webb Look (and Sound), his many appearances on panel shows where he's known for dry sarcastic rants, David Mitchell's soapbox and so on. And also books (not THOSE books).
This is an autobiography, of sorts. Picking up a book by a celebrity you adore can be dangerous. They might reveal that they're actually horribly tedious or secretly racist or spend all of their time trying to TELL YOU WHO THEY REALLY ARE. Back Story however just feels like you're hanging out with David Mitchell. You get a sense of who he is, by the things that interest him and his various musings. He had a long bit about remembering whether your door is locked and I just wanted to tear off my skin because he was so accurate. (the trick, by the way, is not just to lock it with intent, but associate it with a date and a key phrase, like February six banana, works 80% of the time).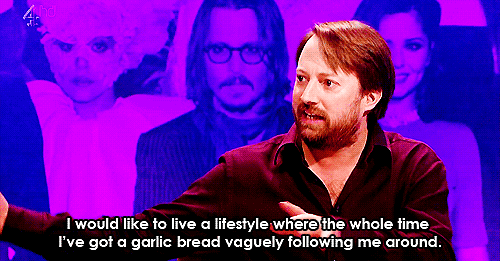 David Mitchell suffers from back pain and in order to alleviate it, he started walking. In Back Story he takes us on one of his long walks. He uses the places and things he sees to dive into rants, memories, musings and the like.
It is not a particularly interesting framework, especially if you're not familiar with the area, but it is to Mitchell's credit that it works. You don't need a troubled childhood or an interesting walk to tell a good story; it's the how, not the what. And Mitchell is excellent at hows that include longs rants against religion and an intriguing side quest filled with the perils of underwear-buying.
Be warned though: Chapter thirty four will make you cry.
Rob Delaney once said of 50 Shades of Grey: "Read it and you'll fuck it." I am tempted to steal his line, but one needs only to look as far as the cover to get that particular urge.