I feel a little bad calling one of Le Guin's books meh, but A Wizard of Earthsea was really only so-so for me. I bumped it up a little in the rating purely due to how groundbreaking the book must have been in 1968 when it was released. This series influenced many famous authors and for good reason. A wizard protagonist with dark skin? A school for wizards? An epic bildungsroman featuring a somewhat unlikeable character? All those things should be considered when evaluating this book, but I just couldn't get past the old-fashioned aura surrounding A Wizard of Earthsea.
Ged, our protagonist, is kind of a little shit when the book starts. He's good at magic and knows it. When he is apprenticed to the powerful mage Ogion after saving his own village from raiders, he almost lets loose an evil shadow creature. Luckily Ogion is able to banish it, but Ged's quest for performing magic Ogion won't teach him yet is so great that he ends up going to wizard school instead of continuing with his apprenticeship. At the school, he thinks he's pretty hot stuff and tries to keep up with the older kids. Needless to say, his pride and carelessness eventually get the better of him and he spends the rest of the book trying to clean up his mess.
I realize things were different in 1968, but this book is kind of sexist. Actually, it's not kind of sexist, it is sexist. It'd be nice if a book written by a working woman included any female characters of substance. If A Wizard of Earthsea were a movie, it'd absolutely fail the Bechdel test. The few women/girls we meet briefly are simplified stereotypes: The Witch, The Virgin, The Crone. It's awesome that Le Guin was ahead of her time in featuring characters of color, it'd just be that more awesome if the school had been co-ed or "witch magic" wasn't an object of scorn by the male wizards.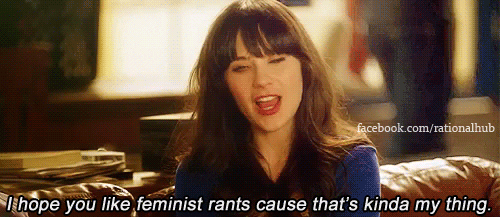 I'd be hesitant to recommend this one honestly. It falls squarely in the middle grade reading level, but if I were a parent reading this to a kid I would absolutely change some names/genders. Still, I could definitely see this being a fun story for kids so your mileage may vary.