I don't even know how to start this review. I really enjoyed the other Victoria Holt book I read, Mistress of Mellyn, but this one, no. A thousand times no. There was sexism, classicism, racism, I am sure I am forgetting some -ism.  And yes, I do get that the setting that this book takes place in is just echoing what these times were like, it still doesn't mean I have to like it. But more than that, the main character Drusilla sucks. She does. From her shaming a woman who was raped and wants to give the baby up for adoption, for her actually calling another woman she considers a good friend a slut, she is the most judgmental thing ever. And if you want her to keep reading about how plain she is every five seconds well then this is the book for you. Her being plain had nothing to do with her overall terribleness. I starting hoping that the curse of the fan would be a thing and she end up dead in a ditch holding a sign saying "I am plain."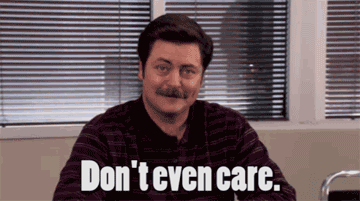 Drusilla finds herself becoming more tied to the wealthy Framlings. She is a daughter of the local rector and though she's not of the same class as the Framlings, she is considered good enough to be a playmate to the Framling daughter Lucinda.
Drusilla also finds herself becoming more fascinated with the Framling son, Fabian. Why you ask? Because when she was a baby, he decided to kidnap her cause he wanted a baby of his own. I am not kidding people. This is a thing through the whole book. Instead of Drusilla's father saying yeah, give me back my daughter, she was allowed to stay with the family for two weeks, because Lady Harriet (Lucinda and Fabian's overly indulgent mother) never says no to her terrible ass kids.
Drusilla who should actually be more leery of the whole family just finds herself judging Lucinda for her wanton ways, and trying her best to resist Fabian and knowing that she's plain so he can't actually really like her.
The "India Fan" comes into play early in the book due to Fabian ordering Drusilla to take it and bring it back to him. Then she and readers finds out about a curse on the fan from the owner, Fabian and Lucinda's mentally impaired aunt/cousin. I can't even remember her relation to the family at this point. So Holt lures you into thinking that something terrible can happen to Drusilla at any moment because of the curse of this fan (oh how I wish) and it's kind of in Drusilla's head sometimes, but then it's not.
Maybe the book would have worked if the secondary characters had been more developed or not just terrible too. But with a plot that really just shows Drusilla being tied more and more to the Framlings and for some dumb reason, Lady Harriet constantly manipulating things so that Drusilla is forced to follow along after Lucinda in order to get her to start acting right and proper. Lucinda is apparently just a nymphomaniac that cannot help having sex with any man that stares at her too long.  Drusilla is okay with this though, because even though Lucinda is obviously beautiful, she at least it not intelligent. Also she can constantly bring up things Lucinda has done in order to slut-shame her.
Once the two young girls are sent off to a finishing school in France, the book just drags. We are introduced to some new characters here and there, but no one really is important until the character Janine. I won't get into her too much, because spoilers, but honestly I did feel for this character and hated what Holt did with her as well.
Drusilla finds herself growing to like Fabian more and more as she is older, but guards against it. Heck I don't know what to say about Fabian really except I was not feeling him at all.
Drusilla eventually goes to live as a companion to Lucinda after Lucinda and her new husband move to India. We find that Lucinda even after having two children keeps making terrible choices, but honestly at this point I just felt bad for her. She honestly seems to think the only thing that makes her worthwhile is her beauty and having men fighting/paying attention to her. And Drusilla treats her like a very slow-witted dog sometimes. Ugh. Moving on.
When the book moves settings to India, it got even more worse. Jesus, I need a better word than "worse" right now. During the time period of this book (early 1800s due to mention of Queen Victoria and Prince Albert) the British East India Company has gotten a foothold in India and has started to outlaw things like "Thugee" during the Thugee and Dacoity Suppression Acts. And yes things like "thugee" were flat out terrible. But a company going into a country with their own private military and telling another culture that they are not allowed to do things that they have been doing for hundreds of years tends to go over badly. Not to mention that the company's practices were seen as a direct cause of famine throughout India. Sorry I am getting a little too history-centric in my review. But due to the book's setting during this terrible history in India is actually important. Holt just takes a puddle deep examination of what is going on there and mostly the book is saying except for some loyal servants, most Indians are bad. Maybe that is not what she meant to do, but that is how it seems.
The writing did not seem written for the time period in this story. At times the language used was way too modern. The flow dragged. I think maybe the book could have been better if some of the earlier things dealing with Lucinda at school would have been cut. We get it book, she's terrible.
The ending was the saddest thing ever. Drusilla is thrilled because even though she's plain, she still has the love of [redacted]. She pretty much ignores the fact that she is still being manipulated by the Framlings to do what they want and she just goes along with it, because hey, she's getting what she wants.
I read this for the Gothic Romance square for Romance Book Bingo 2017.