Okay, guys. I'm going to tell you the biggest secret I've discovered so far for 2017…It will get you reading more books, faster than ever. Read on if you want your mind blown…it's…audiobooks.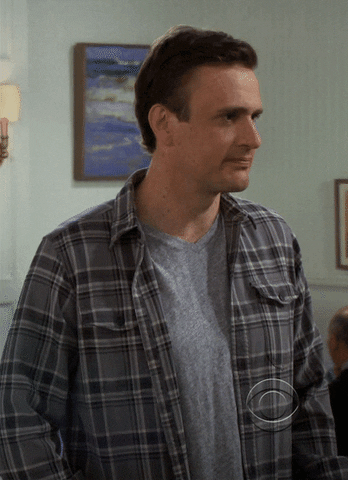 Okay, so maybe I'm a late bloomer on this one. But for real, y'all, this is a game changer. Just like cell phones, Myspace, Facebook, insert-anything-technological-here-that-I-discovered-years-after-everyone-else was. But hey! I just used a gif.
Besides the few audiobooks I've heard on road trips, this was my first non-vacational audio book for my listening pleasure around the house, at work, in the car, at Target…you get the idea. So while one of my new year's goals is to have a book, and not my phone, in my hands more, I consider this an ideological, if not technical, win. And anyway, Big Little Lies isn't the newest book on the block (2014). But it's recently gained traction, with an HBO mini-series coming in a few months.
I also don't know if Caroline Lee is just a particularly good narrator, but she captures the tone and personality of each character in a mind boggling way. And since everyone has an Australian accent, well, there's that.
On its face, we have a book about "kinder moms," as they're called. Or mothers whose kids will be starting kindergarten at the local school. Our setting? A beach town in Australia, where stay-at-home-dads and working mothers are more of a novelty than the norm. At the very least, it's a label worthy of attachment when talking about someone. And oh, is there plenty of that. If you're not one to tolerate idle chatter, busybodies, and speculative gossip, there's also an erotic book club, schoolyard bullying, and a murder investigation.
But wait! Stop that eye roll and hear me out! This book isn't as annoying as it could be. Moriarty tackles cliches and neighborhood drama with humor and complexity. She unfolds her characters much in the way you would get to know someone. We get a superficial perspective at first, maybe learn a thing or two, and then move on to someone else's story. But as the book progresses, you get one more tidbit about someone that changes your opinion about them. Much as you might realize a first impression about someone was completely wrong.
That was my reaction, for instance, to Madelyn, an overly assertive, opinionated kinder mom with a flair for drama. At first, I wasn't sure if I'd be able to handle her, even on the printed page. She's the kind of person that makes her presence known whether you like it or not, and who relishes the awkwardness of confrontation. She ended up being one of my favorite characters, because despite her propensity for stilettos and online shopping, her wit and sarcasm are spot on, and her personality not as shallow as it seemed.
Like Madelyn, Moriarty's other characters are deliciously complex and fully developed. Even her supporting cast is written clearly and distinctly, so that you really have an idea of who you like, don't like, and even hate to like, by the time she's done with everything.
Another thing I liked about this book is how Moriarty so perfectly captures how our outward actions and appearances don't always reflect our intentions or inward thoughts. She'll have someone fret over a look received after what she thought was a friendly smile, or describe how people join a race for a cause, when the real cause is their own waistline. Her characters say things, but mean others, and do things that are misinterpreted. She creates cringeworthy situations with a surprising ease that will make you laugh, and probably relate with a little too well.
And at its heart, Big Little Lies has a message. Moriarty takes the topic of bullying and tackles it from so many perspectives: on the schoolyard, at home, verbal, physical, in kids, in adults. Her style is so casual, you might not realize, until something happens to someone, how much you cared about them. And the way she writes about domestic violence is heartbreaking and eye opening.
I've heard Moriarty isn't a one-hit wonder, too. Her other books, like What Alice Forgot and The Hypnotist's Love Story are probably worth checking out. And I think I eventually will. Who knows, maybe it will be sooner rather than later now that I've discovered AUDIOBOOKS!!!
Check out the blist for more reviews by genericwhitegirl