Fate's Edge is the third book of The Edge series by Ilona Andrews. Kaldar Mar, cousin to Cerise from the previous book, is recruited by Lady Virai to retrieve a magical artifact stolen impossibly stolen from a literal Fort Knox type pyramid. If not retrieved, The Hand (bad guys) would have a devastating tool to wreak havoc in the Weird, Broken and Edge. Kaldar is a con man who loves a dangerous and challenging mission. That is his power – if you bet him to do something, it gives him the slightest magical luck to succeed. These days he's working for The Mirror to get revenge on Spider, the big bad from the last book who got so many of Kaldar's family killed, including his favorite Aunt Murid.
Audrey Callahan just wanted a quiet life in The Edge. She had successfully escaped her toxic family of con men for years. Even got a small cabin of her own and pet raccoon named Ling to protect her. Of course, her no good father had to track her down for one last heist to pay for her junkie brother's I swear it's the last time rehab. Audrey has the power to open any lock, which her family has been exploiting for her entire life. Her dad back to do it again disgusts her. She agrees to help them if he promises to leave her life forever once the artifact is retrieved. Father-of-the-year agrees a little too easily for my taste.
Within a few chapters, Kaldar catches Audrey with Jack and George, two kids with magical powers and no sense who stowed away with him. The Hand are soon hot on their trail because Audrey's father double-crossed them and sold the weapon to someone in the Broken. The foursome band together to infiltrate a cult-ish church in possession of another magical artifact they need toretrieve the original diffuser bracelets for The Mirror.
It's a heist and double-con story between two seasoned thieves who don't fool easy. The romance is very cat and mouse with Kaldar stealing a kiss and Audrey pushing him away. Kaldar is charming as hell and knows it. This is not at all what Audrey wants as she can predict the precise outcome. A good con woman always knows all the angles. However, it's very hard to resist that smile. He encourages her to embrace her morally ambiguous skills and drop her playing it straight act from the last few years. Andrews throws in tons of dangerous villains to up the excitement.
This is my favorite pairing of the series! I felt the lovers were evenly and perfectly matched. I also am a sucker for a charming, devilish man who never settles down finally falling in love. Other reviews on Goodreads complained the story was too long and attraction dragged out forever. Not me, I loved the dance of passion and will they/won't they element. The missions within the missions reminding of Alias since they were taking on several new identities to complete the mission.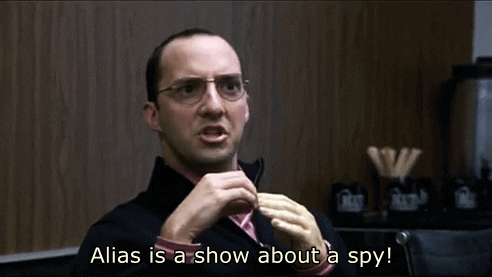 I would highly recommend you start from the beginning before jumping into book three! Characters from both previous books are major players in Fate's Edge.
My review of Bayou's Edge, the second and previous book in the series, can be found on my blog.