After an epic five novels, Karen Marie Moning switches the narrator to Dani "Mega" O'Malley in Iced. The previous entries focused on MacKayla "Mac" Lane, new to all things magic and unknowingly gifted with magical powers to fight  evil & SEXY AF fairy princes who want to destroy our world. These Unseelie princes nearly do by tearing a hole between their magical dimension and ours to let in all kinds of nasty monsters. During her battles against the apocalypse, Mac befriends a 13 year old girl named Dani who has the power of speed and can wield one of few weapons that kills Unseelie (bad fairies) dead. The girls were besties working together to figure out wtf is going on in Dublin with all these evil hot dudes running around seducing people to death. *SPOILER* That is until Mac discovers Dani murdered Mac's twin sister and been keeping it secret from her. When Mac learns the truth at end of book five, Dani splits with no explanation.  The kid actually didn't know it was Mac's sister, bad luck and timing really. But Dani thinks Mac will kill her, so she splits whenever Mac shows up nearby.
Book six begins a year after the events of Shadowfever with Dani taking over the first person narration with her skewed and very immature version of events. She doesn't wait for details in this dangerous world with her inhumanly fast speed. She either kills, eats or runs. And she doesn't cuss, but has a very smart mouth. She says 'feck' all the 'fecking' time. She is recruited unwillingly by Ryodan, one of the immortal mercenaries working with Mac's boyfriend to keep a tenuous order in Dublin. Unlike Mac's love interest Barrons, Ryodan is out for himself and to ALWAYS stay at the top of the food chain. No good justifies the means drive with this dude. If Ryodan can make a buck while increasing his power, even better. He runs a Switzerland-type zone club where the Unseelie and humans get their freak on. This disgusts Dani (as it should). Ryodan asks (but really manipulates) Dani to work for him and figure out why places in Dublin freeze over and then suddenly explode. He wants to use her super speed to investigate in these subzero zones before they explode. It seems only she can get close enough to get any clues. She reluctantly agrees while hiding in secret safe houses scattered over the city with her computer genius pal Dancer. I loved him especially as he was the best age appropriate love interest.
Sadly, Moning throws older men at Dani for the majority of the book like Ryodan and Christian MacKeltar. Christian was a supporting character from other book whose family fought Unseelie for centuries. He somehow now is transforming into one of the evil fairy princes. Apparently, the dudes won't die and have the power to reincarnate themselves. He is grossly obsessed with Dani and stalks her even tho his original human soul finds it abhorrent. He makes inappropriate comments about how he can't wait for her to grow up and take her. Ryodan starts to do the same towards end of the book. YUCK.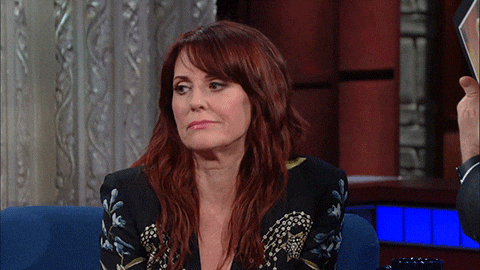 I know morals get loose in apocalyptic settings, but seriously?! I would have to say this is my least favorite book I read all year. I am relieved that book seven sees Mac return as narrator. Dani is an okay character, but annoying because she never slows down and always running away. 400 pages of her stream of consciousness speed thinking was A LOT to take. If you're not a completist who likes to torture yourself, I would skip this book in the series. I was riding such a high from book five so this really brought me down. Not enough to quit, but it definitely took far too long to finish. I just wanted the story to get to the POINT and explain why the fuck Dublin was freezing over already. The mystery was so intriguing, but mucked up with unreliable narrator who wanted to avoid a conflict with Mac for the ENTIRE BOOK.
Read my previous reviews from the Fever series here.