Years ago, while still in college, my girlfriend and I went on a year-long Star Trek binge by renting all of The Next Generation, Deep Space 9, and Voyager from Netflix. One night, after watching a few episodes, I went outside to put the disc (this was before Netflix was predominantly a streaming service) in the mailbox, and noticed the night sky emblazoned by a full moon. I stood beneath the pristine glow of that autumnal moon and pondered our place in the universe. I asked myself if we would ever transcend our earthly bounds, encounter alien life, and enjoy the wonder of a free and equal society. My thoughts soon turned melancholic, though, because it would surely never happen in my lifetime.
Even now, a full decade later, I still find myself transfixed by the moon; staring at it with somber existential resignation, feeling the irresolute bond between the earth and my feet, and the vast distance between my deepest wishes and the stars for which they yearn.
Rendezvous with Rama embodies the deep longing and aching sadness of my youthful expectations. Though our dreams can only be contained by our imaginations, our bodies are finite. That, I believe, is what spurred Clarke to write this book: there is an imbalance between what we strive for, and what we might actually be able to obtain.
Suppose we do encounter alien life, though. Is it fair to assume the event would spur a fluorescence of peaceful co-existence and technological exchange, as Gene Roddenberry did? Or is it possible that our primitive inadequacies and cultural differences might break our psyches, laying bare how little we know and how ill-prepared we are for mastery of our cosmic wonder?
The central mystery of Rendezvous with Rama is the intent of a megalithic and apparently lifeless alien spacecraft that has suddenly entered the solar system: is it going to set itself up as a new planet around our sun with some kind of malevolent intent, or is it here by chance and is just passing through towards some unknown destination?
While I found the basic story fascinating, what Clarke surrounded it with was less so. All the characters were fairly dispassionate professionals who weren't well developed. I know this is a common critique of the book, but it's a hard one to miss. I found myself not particularly caring about anyone, here – and can't even remember their names (though I just finished this book a couple days ago).
There's a lot here to enjoy, don't get me wrong. It explores some fairly compelling questions about our place in the universe, and left me with a haunted feeling that still resides in the back of my brain. But some may struggle through the forgettable characters and detached feel to large swathes of the text. I'm more inclined to 3.5 stars than 4.
Perhaps the most significant peculiarity, for me, was that a book filled with some truly wondrous imagery: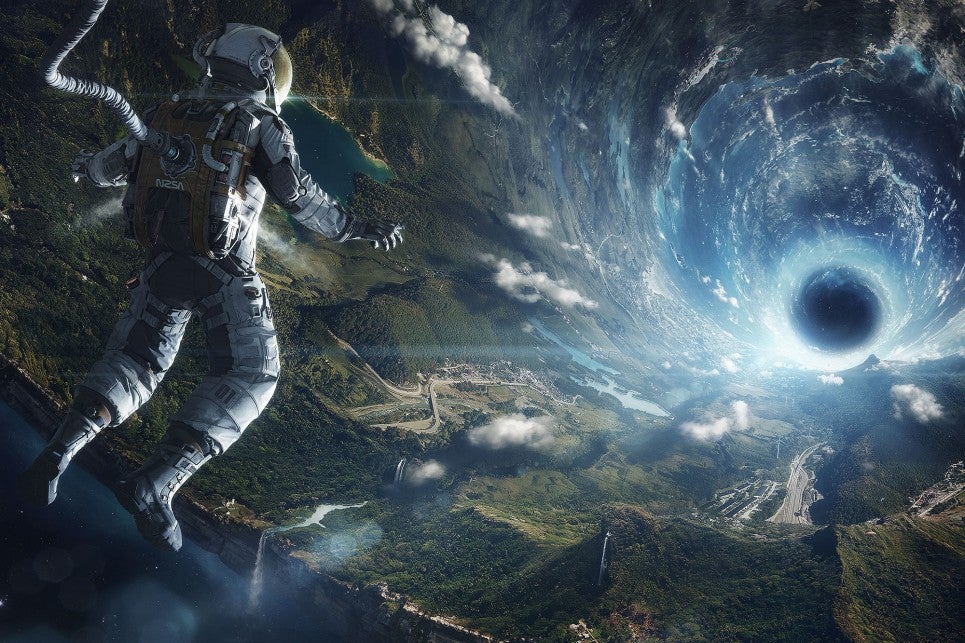 All I kept thinking about every time someone talks about the Ramans?

---
Not previously reviewed for CBR.