Guys. This book was super depressing. I read it fairly quickly, but it was gloomy and I was already feeling sort of gloomy so I'm not sure I really enjoyed it. It was, however, that it was well-written and engaging. I just don't know that I'll read more. The world is bleak enough without spending my leisure time depressing the hell out of myself.
This novel is a compelling murder mystery with great characters, and I found myself growing more and more invested in solving the crime and in seeing the guilty party punished as I read. Alas, this isn't that kind of novel. I feel it's important to know that going in. I wish I'd know that before I started reading it. I like a solid ending, one that feels RIGHT, one that feels tidy, and this book isn't that. It left me feeling a bit incomplete, but if I'd known going in that I wasn't going to get a satisfying ending, I probably would have enjoyed the book more. Well. Maybe enjoy is the wrong word. This is a book about a murdered child, after all.
In the Woods is set in Ireland, in a small town outside of Dublin. One morning, a crew at an archeological dig finds the body of a murdered child. Detective Rob Ryan and his partner, Detective Cassie Maddox, are assigned the case and thus begins their unraveling. Though it's a disturbing case, Cassie is able to hold it together for the most part. Ryan, on the other hand, has to deal with his forgotten past drifting up through his foggy brain.
This murdered child, you see, was found in the same town in which Ryan grew up. Not only that, but when Ryan was a child, he was part of a mysterious, unsolved disappearance. He and two of his friends disappeared into the woods one day and only Ryan returned. His friends, Jamie and Peter, were never recovered, dead or alive. Ryan has no recollection of the experience and has done his best to put it behind him, and to hide his true identity from the rest of the world. His memories, however, are triggered when he begins to work this case, and he doesn't deal with this well (to put it lightly).
The mystery of this murder mystery is fairly surprising, though I began to suspect the true culprit before it was revealed. I don't think this is because I'm particularly intelligent; French sprinkled just enough detail throughout the novel to lead to that particular conclusion without much of a stretch. However, what really bothered me was that what happened to Ryan as a child was left unsolved. It's not that I didn't care who killed the kid, I super wanted the killer found and brought to justice, but you're going to introduce a mystery like what happened to Ryan and then NOT TELL ME WHAT HAPPENED?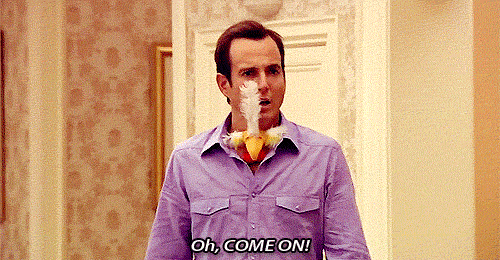 I may pick up the next novel in this series but not any time soon, and will have to read it sandwiched between two fluffy, happy books.