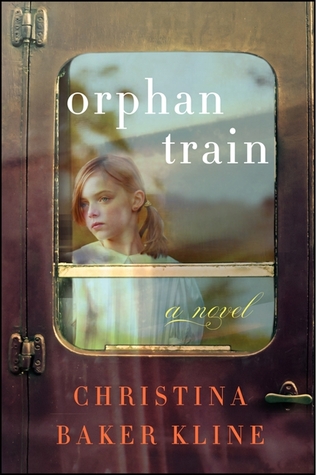 I had put off reading this one for a while, because I expected it to be depressing. It was sad, but not depressing — enough hopeful and wonderful things happen to balance out the parts that make you want to cry.
"Do you believe in spirits? Or ghosts?…Yes, I do. I believe in ghosts….They're the ones who haunt us. The ones who have left us behind."
Vivian Daly, a widow in her 90s, spend some time on an "orphan train" when she was a little girl. These trains left overpopulated areas, like New York City, filled with orphaned or abandoned children. They visited homes and farms across the Midwest, hoping to place these lost children with loving families. Unfortunately, they often got snatched up by families looking for free labor, or for a victim. Vivian's story is revealed to us as she tells it to Molly Ayer — an 18 year old foster child on probation. She's fulfilling her community service requirements by helping Vivian clean out her attic — and learns how much they have in common in the process.
Orphan Train is beautifully and simply told. Vivian's story is incredible, and my only complaint is I wish it had been longer. Molly basically exists as framework, with a little anger mixed in, but her bond with Vivian helps the story move along well.